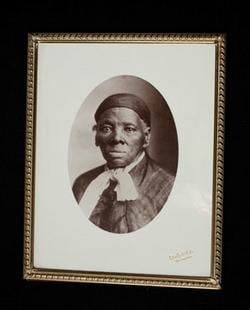 Esteemed collector Charles Blockson donated nearly 40 Harriet Tubman artifacts to the Smithsonian's National Museum of African American History and Culture in a ceremony on Capitol Hill this week. The items are thought to be the only surviving remnants outside Tubman's home in Auburn, New York, and include her favorite hymnal book, a lace shawl given to her by England's Queen Victoria, and family photographs. The NMAAH, which is scheduled to open in 2015 by the Washington Monument, has collected nearly 10,000 items chronicling the African-American experience from the slave trade through the Civil Rights Era. The museum is currently planning exhibitions for the public to view the Tubman items, and pictures will be posted soon on nmaahc.si.edu.
After we spent $286 on a roundtrip Amtrak trip from DC to New York two weeks ago, we're excited to hear from TravelZoo that United is offering a last-minute weekend-getaway deal for flights from DC to New York with prices starting at $108. Valid for travel March 12 to 16, and passengers must purchase tickets today.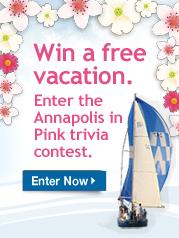 Coinciding with the start of the sailing season and Washington's Cherry Blossom Festival, Maryland's capital is launching its second annual Annapolis in Pink springtime tourism campaign through April 11. Visitors to VisitAnnapolis.org can test their nautical knowledge in a sailing-themed trivia contest, and four winners will be treated to packages that include overnight stays for two, dinners, complimentary admission to tours and attractions, and gift certificates to downtown shops. Those strolling through Annapolis's historic district can give their legs a rest by flagging down the city's electric eCruiser for complimentary shuttle service throughout the city and Eastport on weekdays from 11 to 2 and weekends from 11 to 8.
A week after President Obama signed the Tourism Promotion Bill, Skyscanner revealed that there's been a 130-percent increase in searches for cheap flights to the US compared with last year. Skyscanner expects the US to be poised for a major tourism growth in 2010—especially in major cities such as New York, Los Angeles, and Washington.
Those looking to bathe in the European sun should take advantage of Air France's Spring Bargains sale. Sample roundtrip fares from DC to Paris start at $606, and one-stop flights from DC to Rome start at $814 before taxes. The deal is valid for departures March 19 to May 15.