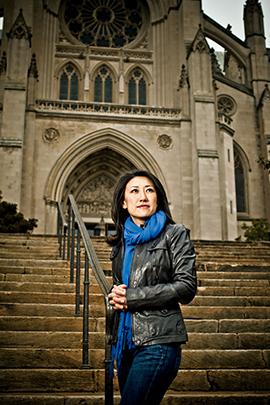 Eun Yang, morning news anchor on NBC4, loves Washington National Cathedral: "It's stunning at all hours. The gardens are so beautiful, and the backdrop of the cathedral makes it that much more special. People also tend to forget that it's a place of worship, but there's a great sense of peace and of God's presence. In the early spring or fall, when the weather is perfect and the tourists have left, it's just a lovely place to visit.">>Next: NPR's Michel Martin and Top Chef contestant Bryan Voltaggio
Michel Martin, host of NPR's Tell Me More, likes to catch the step show at Howard University's yard (2400 Sixth St., NW; 202-806-6100) occasional Fridays at noon: "If you've seen the movie Stomp the Yard, you know what step is—somewhere between marching and dancing. Howard is home to some of the oldest African-American fraternities and sororities, and when the weather is warm, all the new kids gather on Fridays to step."
Bryan Voltaggio, chef/owner of Volt and Top Chef finalist, loves the Frederick Wine Trail in fall and spring: "There are so many new, innovative wine companies here. The landscape is beautiful, with rolling hills and scenic views, and the vineyards are mostly off back roads, so you don't go on the highway much. It's exciting to see the unique flavor profile of the wines from there. A lot of Cabernet Franc and Viognier are growing really well."
>>Next: Sir Nigel Sheinwald, British ambassador to the United States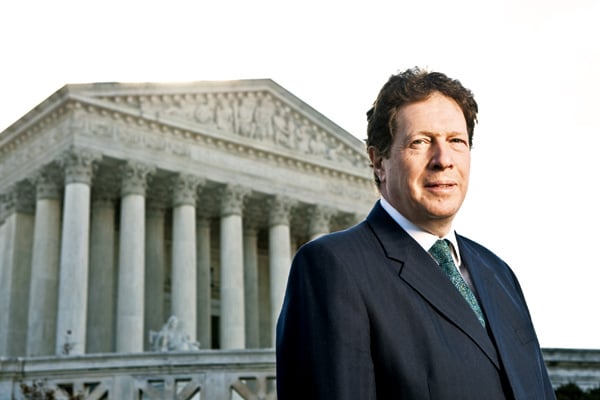 Photograph by Stephen Voss.
Sir Nigel Sheinwald, British ambassador to the United States, suggests going to see oral arguments at the Supreme Court: "They are really theatrical spectacles with a great deal of interplay between the counsel and the justices and among the justices themselves. There's also a high level of intellect on each side and a great illumination of the issues at hand. To see one of the key institutions in the country is so important and also so entertaining.">>Next: Chuck Brown and literary agent Robert Barnett
Chuck Brown, known as the godfather of go-go, indulges his food passions: "Along with Ben's Chili Bowl, I've been going to the Florida Avenue Grill since the '50s. It has the best short ribs and cornbread you'll ever find."
Robert Barnett, literary agent and partner at Williams & Connolly, recommends lunch at Furin's of Georgetown: "It's not fancy, but it's like something out of the '50s. They have a refrigerator case with about 50 things—Waldorf salad, sesame noodles, tomato and mozzarella—and they have the best Reubens in Washington. They also make the best cakes and cookies. My wife and I go every Saturday."
>>Next: Dorothy Kosinski, director of the Phillips Collection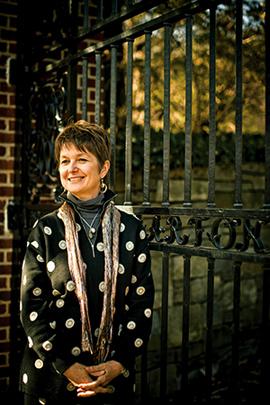 Dorothy Kosinski, director of the Phillips Collection, loves the gardens at Dumbarton Oaks: "The museum is in a historic house with collections of antiquities and Old Masters, but they have extraordinary botanical collections as well—it's almost like the garden is curated. You can go from exploring a hidden corner to open vistas, and there are very special trees and plants. If you get the chance to go on an early-evening stroll, it's just serene.">>Next: Arena Stage's Molly Smith and George Mason University president Alan Merten
Molly Smith, artistic director of Arena Stage, says her favorite place is the US National Arboretum: "There are azaleas, dogwoods, an area called Fern Valley where you can walk through the woodlands, holly and magnolia collections, and more than 100 bonsai trees. Every season there's a different flow of flowers. And it's huge, so one feels like one is very far away. It's just stunning."
Alan Merten, president of George Mason University, likes to walk through Arlington National Cemetery: "It's like a history book—and good exercise. Just inside the gates is the Women in Military Service for America Memorial. Women weren't allowed in the military permanently until the Second World War, so this museum is a tribute to the service they gave before that, which was never recognized."
>>Next: author Daniel Silva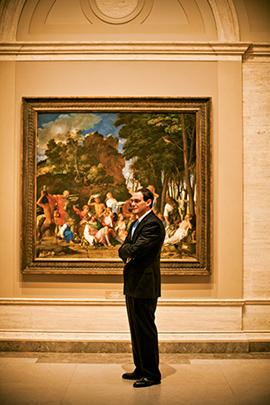 Daniel Silva, author of spy novels including The Rembrandt Affair, out in July, gets inspired by the museum world: "Because my main character is an art restorer, I spend a fair amount of time in our magnificent museums. Thanks to some friends at the National Gallery of Art, one of my favorite places is its conservation lab, but it's not open to the public. Instead, spend a few minutes being hypnotized by 'The Feast of the Gods' by Giovanni Bellini and Titian in the museum's West Building (Sixth St. and Constitution Ave., NW; 202-737-4215) and Renoir's 'Luncheon of the Boating Party' at the Phillips Collection (1600 21st St., NW; 202-387-2151).">>Next: chef Jamie Leeds and University of Maryland president Dan Mote
Jamie Leeds, executive chef and owner of Hank's Oyster Bar and CommonWealth, enjoys the bird section of the National Zoo: "It's beautiful. It has so many different kinds of birds, and it's up and away from the rest of the zoo, so there aren't as many people around. I like seeing all the ducks—those are my favorite."
Dan Mote, president of the University of Maryland, likes President Lincoln's Cottage,at the Armed Forces Retirement Home (140 Rock Creek Church Rd., NW; 202-829-0436): "Not many people go there, but the restoration is authentic and you can go into the spaces and see the furniture, such as a reproduction of the desk where Lincoln did most of his writings, like the Emancipation Proclamation. To be in his presence is quite amazing."
>>Next: WAMU talk-show host Kojo Nnamdi
Photograph by Stephen Voss.
Kojo Nnamdi, WAMU talk-show host, is a fan of two places that sit next door to each other on Georgia Avenue: "Sankofa (2714 Georgia Ave., NW; 202-234-4755) is a coffeeshop and cultural center—owned by filmmaker and Howard University professor Haile Gerima—where people gather to read, to have coffee, and to listen to poetry readings and hip-hop performances staged on the front yard. It's a vibrant intellectual and cultural space.
"Next door is Chuck & Billy's (pictured above; 2718 Georgia Ave., NW; 202-234-5870), a bar owned by Chuck Gary, who hails from Memphis and has been running a bar in Washington for at least 40 years. It's one of those places you'd expect to see in Harlem in the '40s or '50s—dimly lit, with live music and lots and lots of dancing. You see a lot of fascinating characters and you don't always know exactly what's going on, but you know something is.
"The juxtaposition of these two places—and the fact that they coexist with completely different clientele, 90 percent of which is black—makes it a fascinating place to see.">>Next: Wolf Trap president Terrence Jones and Co Co. Sala owner Bharet Malhotra
Terrence Jones, president and CEO of Wolf Trap, loves to hike with his two Welsh corgis at Great Falls Park: "It's a wonderful place to relax—it feels so far away, and the landscape changes depending on the conditions."
Bharet Malhotra, owner of Co Co. Sala and vice president of CVent, suggests renting a kayak in Georgetown from an outfit such as Thompson's Boat Center (2900 Virginia Ave., NW; 202-333-9543): "You can drop by the Kennedy Center, go to the Lincoln Memorial and other monuments, even the Watergate. There's a different context when you see everything from the water. Even though you can see the buildings of Rosslyn and Georgetown, you don't feel overwhelmed."
>>Next: Nurit Bar-Josef, concertmaster of the National Symphony Orchestra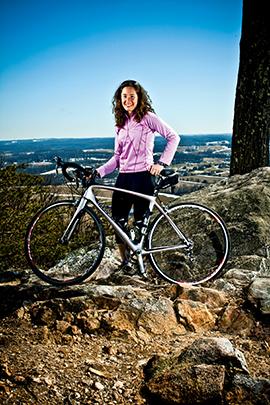 Nurit Bar-Josef, concertmaster of the National Symphony Orchestra, enjoys biking with her fiancé: "We love to go up Maryland's Sugarloaf Mountain. It's a great ride with lots of hills. You go through such beautiful farmland, especially in the fall when the leaves are changing. You're so close to the city, but it feels like you're very far away."