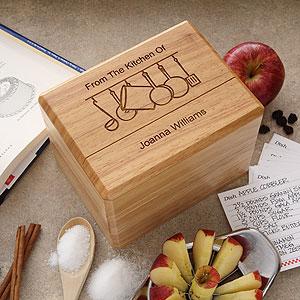 Kitchen of Design Personalized Recipe Box
Help Mom keep track of her famous sweet-potato-casserole recipe and other stovetop specialties with a personalized wooden recipe box. The engraved canister, which holds up to a thousand 3-by-5 inch cards, can be customized to feature your mom's name and comes with a groove on top for easy card reading. Order a personalized set of cards to match for $7.95.
$23.95 from personalizationmall.com
Gaiam Restorative Exercise for Relaxation Kit
Busy moms in need of unwinding can center their chi with the Restorative Exercise for Relaxation Kit from Gaiam. Rodney Yee, renowned yoga instructor, leads the 85-minute DVD of breathing techniques and yoga poses meant to calm the body and mind. The kit includes the DVD, a pillow, and a relaxation timer.
$19.98 from gaiam.comGeorgetown Cupcake Gift Card
Moms with a sweet tooth can get their fix at Georgetown Cupcake. Gift cards are available to the popular cupcakery in any denomination more than $10.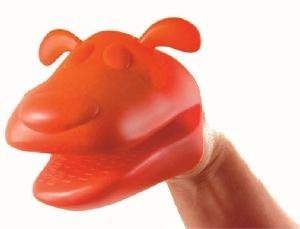 Gifts from Home Rule
The 14th Street, Northwest, hipster house-wares shop Home Rule has plenty to choose from for moms with quirky taste. We like the set of three reusable grocery bags from Baggu, which come in green or blue ($21.99); Hotheads potholders, such as this cute dog-shaped one ($11.99); and this 16-ounce coffee or tea press for fresh, hot beverages on the go ($19.99).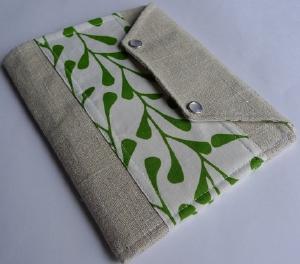 In Touch Clutch
Staying organized is simple with this pocket-filled case she can throw in any bag. Moms can keep day planners, business cards, sketch pads, coupons, and more in one easy-to-find place. The clutch comes in a rainbow of über-cute prints.
$27 from Etsy.com seller downstairsDesigns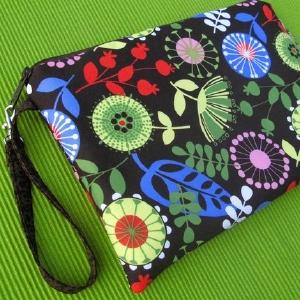 The Original eReader Bag
Tech-savvy moms can guard their gadgets with designer BorsaBella's line of bags. Padded layers of fabric and a wide selection of patterns keep Kindles and other e-readers protected in style. Not cutting-edge enough for your mom? An iPad version is now available for $38.
$25 from Etsy.com seller BorsaBella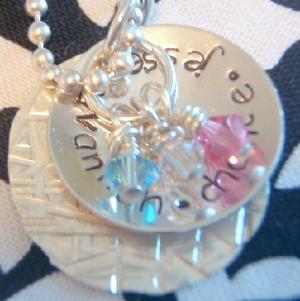 Hand-stamped Sterling Silver Mom's Necklace
You and your siblings can have your names and birthdays engraved on this hammered disc pendant for a personalized piece. You can even add up to three birthstones. The necklace comes in an organza bag, so check wrapping paper off your list, too.
$27 by Etsy.com seller Crazy4Handstamping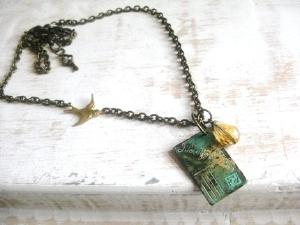 Vintage Postcard Charm Necklace
Send all your love to Mom with this adorable vintage-inspired postcard charm necklace. With the "I Love You"-scrawled pendant, Champagne-colored charm, and bird bead, the stylish piece couldn't be cuter.
$23 by Etsy.com seller cayennepeppy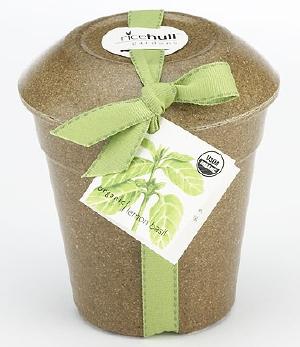 Organic Basil or Heirloom Tomato Garden
In a city of museum gift shops, you never have to look far for a unique gift. Moms with a green thumb might like the Organic Basil Garden from Smithsonianstore.com. The $20 set includes a biodegradable planter and saucer as well as certified-organic basil seeds and soil. An organic-heirloom-tomato version is also available for $25.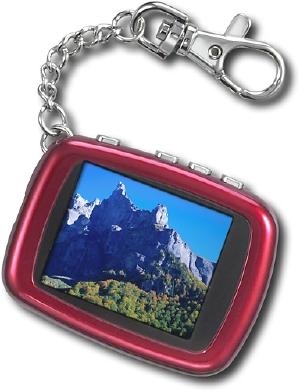 Digital Picture Key Chain
If the little photo sleeve in your mom's wallet is bursting at the seams, a digital-picture keychain might help lighten her load. The 1.8-inch LCD screen can hold up to 40 photos and uses a built-in rechargeable battery and USB port. It also doubles as a clock.
$19.99 from bestbuy.com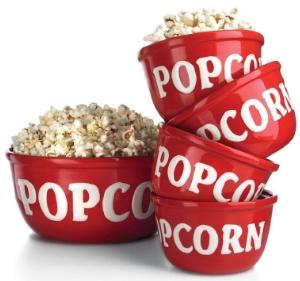 Popcorn Bowls Five Piece Set from Macy's
Here's a fun gift idea: Plan a family movie night. Pick up this five-piece popcorn bowl set, a box of popcorn, and a DVD or two to complete the gift.
$19.99 from macys.com
Bliss Hot Cream Manicure
Pamper Mom without going in debt at the trendy new Bliss spa at the W Hotel. A 30-minute Hot Cream Manicure is only $25 and includes hot-cream cuticle-and-skin softening, a hand massage, and polish.
$25