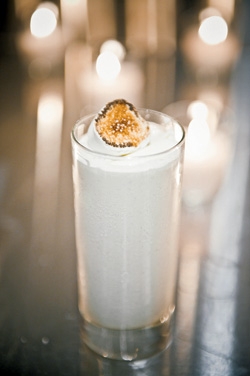 >>To build up an appetite for the Best of Washington party, we're reading through our July issue. Up today? Our favorite milkshakes:
Toasted-marshmallow shake at Good Stuff Eatery. The most adventurous of the region's milkshakes, the one from this Capitol Hill burger joint comes with a marshmallow on top.
Peppermint shake at Ted's Bulletin. There's something almost medicinal—in a good way—about the bracing mint in this Capitol Hill diner's shake. Feeling edgy? Get the spiked White Russian.
Chocolate shake at Chick-fil-A. The fast-food chain's "hand-spun" shakes will please any milkshake connoisseur.
Vanilla shake at the Tombs. This Georgetown bar has great summer foods—such as its tomato salad—but nothing is as refreshing as the oversize vanilla shake. It's served with a spoon.
Chocolate shake at the Silver Diner. Ordering a shake at this 1950s-themed area chain—with tabletop jukeboxes—will make you feel as if you've come from a sock hop.
Flavor of the month at BGR the Burger Joint. Each month, this local chain offers a seasonal shake. May's Chocolate-Covered Strawberries was excellent, although January's Coffee and Doughnuts was better in theory than reality.
Subscribe to Washingtonian
Follow Washingtonian on Twitter
Follow the Best Bites Bloggers on Twitter at twitter.com/bestbitesblog
More>> Best Bites Blog | Food & Dining | Restaurant Finder