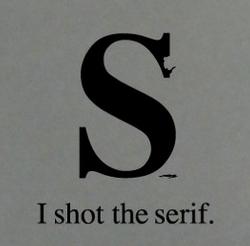 I Shot the Serif Poster
Graphic designers can't be the only people who think this is hilarious, right?
$15 at etsy.com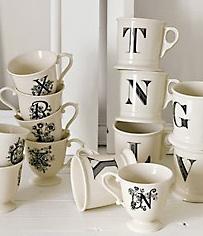 Monogrammed Mugs
Available in letters A through Z, these personalized ceramic mugs big enough for cereal, soup, or just a ton of coffee.
$6 each at anthropologie.com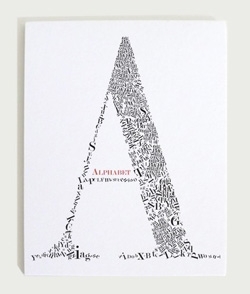 ModernPop Alphabet Soup Poster
A single letter represents the whole group in this Paul Bass-inspired poster.
$30 at etsy.com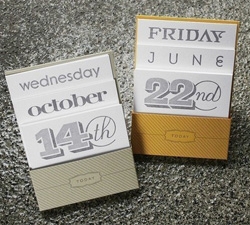 The Perpetual Calendar
For those who would rather stare at serifs and glyphs than puppies and flowers, Etsy shop Orange Beautiful offers an adorable interchangeable desk calendar that never goes out of date.
$28 at etsy.com
Phone Keys Wallet Rug
A crisply graphic reminder of all your daily necessities.
$18 at urbanoutfitters.com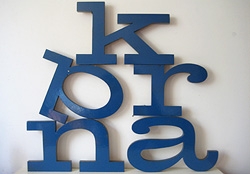 Three Potato Four Vintage Letter Signs
Taken from a local store front, these vintages letters—painted a lovely rustic blue— look great standing on shelves or countertops.
$45 each at threepotatofourshop.com
Subscribe to Washingtonian
Follow Washingtonian on Twitter
More>> Open House Blog | Homes | Real Estate