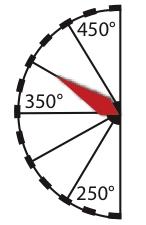 Tony Conte's Modern American cuisine may be minimalist, but it has the power to shock. His flavors often are so intense that they explode on the tongue, as if he's lacing his plates with liqueurs and extracts. But on a recent visit, the zip was missing—save for a stellar asparagus soup. Main courses of halibut and cod were correctly executed but dull. A sous-vide-cooked egg was an interesting experiment but likely more rewarding for the chef than for the diner. And a deconstructed blueberry pie—cubes of blueberry curd with panes of crust on the side—was precious in the extreme. Service, pushier than usual, never found the rhythm of the meal—fitting given that the kitchen was off, too.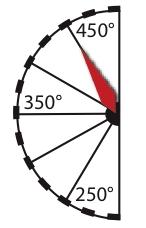 It's easy to dismiss a big restaurant in a manufactured town center as generic, but there's lots of ambition in Jeff Tunks's seafood menu. Fried local oysters on creamy coleslaw and smoky rémoulade were rich but not over the top. Even better was a whole flounder, its skin crispy and its Vietnamese dressing—fish sauce, cilantro, and chilies—so authentic that it might have come out of the Eden Center. But the kitchen fell short with lobster drowned in an overly creamy curry, and the kamikaze sushi roll had little spicy flavor. Desserts—airy doughnut holes, a tart Key-lime pie—were as good as ever.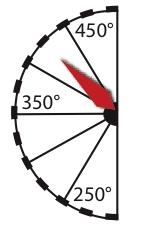 At Jeff and Barbara Black's clean-lined dining room, you could start a meal with warm cornbread and honey butter, Thai mussels with ginger-lemongrass broth, an icy plate of Kumamoto oysters, or a peach salad with goat cheese—all delicious. In fact, you might want to make those dishes the main event, because main courses can veer off track. A Nuevo Latino take on soft-shell crabs was bland despite a mess of accents (black beans, lime sour cream, avocado). The most flavor in a saffron-tinted seafood stew came from the aïoli-slathered bread, and though scallops were meaty, sweet, and perfectly cooked, they were soaked in butter and set around salty mashed potatoes. Desserts such as a grainy-topped cinnamon crème brûlée didn't put things back on course. Our advice: Keep the appetizers coming.
This article appears in the August 2010 issue of The Washingtonian.
Subscribe to Washingtonian
Follow Washingtonian on Twitter
Follow the Best Bites Bloggers on Twitter at twitter.com/bestbitesblog
More>> Best Bites Blog | Food & Dining | Restaurant Finder