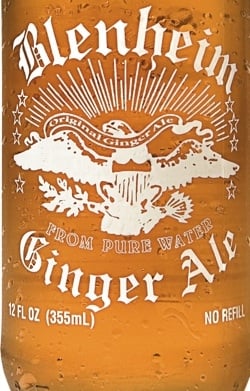 Google the phrase Blenheim Ginger Ale and the first hit is BlenheimShrine.com, "a fansite dedicated to the best dang drink in the whole world." Hyperbole? Maybe, but when we tried the ginger ale at Vidalia, we were smitten. Turns out this is no newfangled artisanal product: A late-19th-century doctor, C.R. May, used Jamaican ginger to disguise an unpleasant taste in one of his common tonics—water from the mineral springs of Blenheim, South Carolina. The drink was so popular that he started bottling it in 1903. The authors of Blenheim Shrine aren't alone in their fandom. Vidalia manager Michael Nevarez says customers come to the bar just for a glass of Blenheim, which comes in a "hot" variety and a milder "not so hot"—still a potent brew.
You can find both at Leeward Market Cafe and Grocery and online at Amazon. The Passenger has the "hot" version only.
This article appears in the September 2010 issue of The Washingtonian.
Subscribe to Washingtonian
Follow Washingtonian on Twitter
Follow the Best Bites Bloggers on Twitter at twitter.com/bestbitesblog
More>> Best Bites Blog | Food & Dining | Restaurant Finder