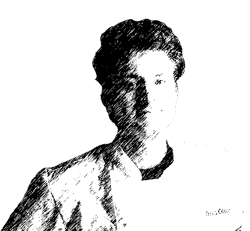 Who:Travis Olson, pastry chef at 1789.
Age: 28.
Why we chose him: He pushes the old-guard restaurant's boundaries with lighthearted sundaes and ice-cream sandwiches, and he throws in surprises such as cardamom funnel cake.
Hometown: Arlington.
Also worked at: DC Coast and Clyde's.
Guilty pleasure: "Tofutti Cuties ice-cream sandwiches. My girlfriend brought home a box."
Where he'd be if not wearing a chef's hat: "Maybe making moonshine."
Favorite cookbook: "Edna Lewis's early books—not necessarily for the pastry but for the older approach to cooking when recipes weren't so important."
Favorite kitchen gadget: "I'm into hand tools—anything that puts me in control—instead of anything with an electric motor. I really want an oil press for nuts and seeds. Supposedly you can build one from a car jack."
Favorite pie: "I used to do a cream pie at Clyde's of Gallery Place that married the top three cream pies. It was a coconut crust with chocolate pudding, grilled and flambéed rum bananas, and whipped cream."
Follow the Best Bites Bloggers on Twitter at twitter.com/bestbitesblog
More>> Best Bites Blog | Food & Dining | Restaurant Finder