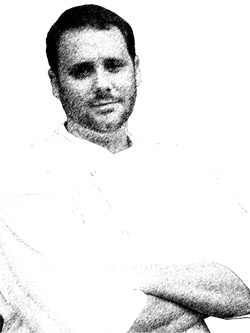 Who: Nate Waugaman, executive chef at Addie's.
Age: 34.
Why we chose him: He steadied this rocky kitchen with his strong all-American cooking and an emphasis on local ingredients.
Hometown: Conneaut Lake, Pennsylvania.
Also worked at: Al Forno in Providence; Black's Bar and Kitchen in Bethesda.
First job in Washington: Personal chef for Redskins owner Dan Snyder.
Favorite cookbook: A Return to Cooking by Eric Ripert: "I was at a friend's house, and it was on the coffee table and I read it cover to cover."
Favorite product to work with: "It's surprising because I don't do any Asian cooking, but I use white soy sauce all the time. It has saltiness without the overwhelming soy flavor, so I can blend it into things."
Favorite breakfast: "Anything with scrapple. When I was growing up in Pennsylvania, my dad used to make scrapple and cornmeal mush. It's like polenta in a block—you slice it and fry it with scrapple and eat it with maple syrup."
Last meal: "I'm a taco fanatic, so tongue tacos would be high on the list. There are two places that do them well: the Taco Bar, which is in a gas station in Gaithersburg, and La Placita in Hyattsville."
Follow the Best Bites Bloggers on Twitter at twitter.com/bestbitesblog
More>> Best Bites Blog | Food & Dining | Restaurant Finder