There's almost no time to transition between turkey and latkes this year. Whether you're ready to rock or simply lighting candles at home, here are eight great ideas to take you through Hanukkah.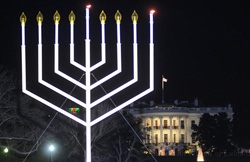 1. National Menorah Lighting
Kick off your Hanukkah with the National Menorah Lighting at the Ellipse December 1 at 4 pm. Free tickets, available by lottery here or by calling 202-332-5600, get you access to latkes and doughnuts and get you closer to performances by Itzhak Perlman, the US Navy Band, and the Three Cantors. Standing room is also available.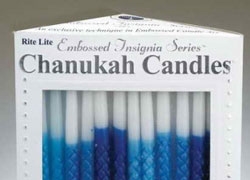 2. Shop Hanukkah Supplies
Need a new menorah? Great candles to match? Something to up the stakes in a game of dreidel? The DC Jewish Community Center's Abramson Family Foundation Judaica Gift and Bookstore is having a Hanukkah Extravaganza from November 23 through December 3.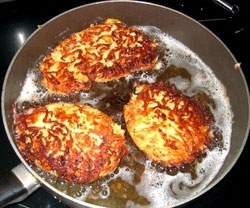 3. Latke Recipes
Get creative with your latkes. Smitten Kitchen has a great roundup of recipe variants. But if you don't feel like cooking, head to Star and Shamrock for the Latke Madness sandwich, a Jewish-Irish riff on KFC's Double Down in which the latkes take the place of bread and Reuben fixings fill the middle.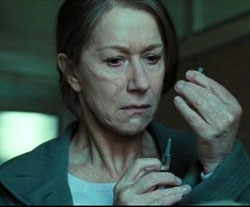 4. Jewish Film Festival
The Washington Jewish Film Festival turns 21 when it opens December 2, and we're particularly excited to see The Debt. The new Helen Mirren/Sam Worthington thriller, December 4 at 7 at the AFI Silver Theatre, is about Mossad agents hunting a Nazi war criminal, and it's directed by Shakespeare in Love's John Madden. We're also pumped for Jews and Baseball: An American Love Story, at the same location December 5 at 4:30. Tickets ($10 to $26) for all screenings are available here.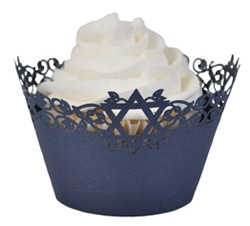 5. Star of David Cupcake Wrappers
Put a Jewish twist on Washington's cupcake craze with these adorable navy Star of David cupcake wrappers. Exactly what you bake in them is up to you, but white buttercream frosting makes for a nice color contrast. Paper Orchid Stationery, $25 for a pack of $25.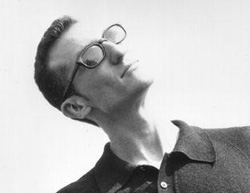 6. Sean Altman
Sean Altman is bringing his "Jewmongous" concert/comedy show hybrid to the Sixth & I Historic Synagogue December 4 at 9. Ages 18 and over only. It's followed by an after-party with dancing, music, and a cash bar. Tickets ($15 through November 24, $20 after) are available here.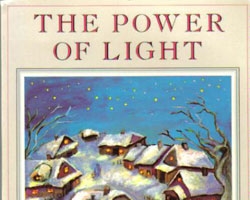 7. The Power of Light
If you're hosting a Hanukkah party or dinner, especially one with children, kick off your meal with one of the stories in Isaac Bashevis Singer's short-story collection The Power of Light. We can't all meet a matchmaking parrot or escape the Warsaw Ghetto, but Singer's stories are a reminder that Hanukkah is more than an alternative to Christmas.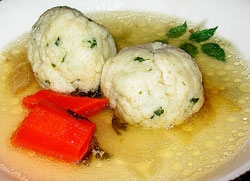 8. Matzo Ball
It's not precisely a Hanukkah event, but this is a good week to remember to get your Matzo Ball tickets for December 24. This year's Washington party is happening at Eden and Cafe Asia. Tickets ($30) are available here.
Subscribe to Washingtonian
Follow Washingtonian on Twitter