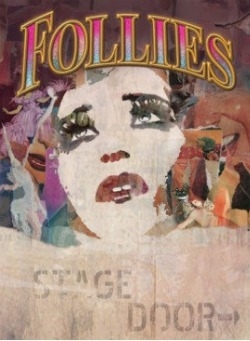 This month is Sondheim month in Washington. While the Kennedy Center has its blockbuster production of Follies (directed by Signature Theatre's Eric Schaeffer), Shirlington's Signature has Side by Side by Sondheim April 26 through June 12, a revue of Sondheim's early work (from West Side Story to Anyone Can Whistle to Pacific Overtures). Tickets ($54 to $76) are available at Signature Theatre's Web site.
April 28 through May 22, Washington Stage Guild presents The Apple Cart by George Bernard Shaw, a little-known political satire by the author of Pygmalion and Mrs. Warren's Profession. A fictional English king takes on a hostile parliament that's attempting to deprive him of his powers. Tickets ($40 to $50) are available at Washington Stage Guild's Web site.
Constellation Theatre Company (1835 14th St., NW), fresh from its Helen Hayes Award victory last week, stages Carlo Gozzi's 18th century commedia dell'arte play The Green Bird May 5 through June 4. The fairy tale-ish drama about a king, his twins, and a wicked queen was most recently produced in 2000, when now-infamous former Spider-Man: Turn Off the Dark director Julie Taymor brought the work to Broadway. Tickets ($31) are available at Constellation Theatre's Web site.
May 6 through June 19, Arena Stage is hosting the world premiere of A Time to Kill, based on John Grisham's debut novel. The story of a father who takes justice into his hands after his daughter is brutally assaulted was adapted by Rupert Holmes, who won a Tony Award for his 1985 musical, Drood. Tickets ($55 and up) are available at Arena Stage's Web site.
One of the season's most anticipated events is the Eric Schaeffer–directed production of Stephen Sondheim's Follies at the Kennedy Center May 7 through June 19. The musical—about a reunion of former showgirls at a soon-to-be-demolished theater—has an all-star cast, including Sondheim favorite Bernadette Peters (Sunday in the Park With George, Into the Woods, the recent revival of A Little Night Music), Elaine Paige (star of Evita in the original London production), and Linda Lavin (TV's Alice, this year's off-Broadway hit Other Desert Cities). Tickets ($45 to $150) are available at the Kennedy Center's Web site.
Round House Theatre stages Peter Shaffer's Amadeus May 11 through June 5. Mark Ramont—director of theater programming at Ford's Theatre—directs the tale of friendship and rivalry between Wolfgang Amadeus Mozart and Antonio Salieri. Tickets ($25 to $60) are available at Round House Theatre's Web site.
May 11 through June 12, Theater J presents the world premiere of The Moscows of Nantucket by Sam Forman. The comedy looks at family conflict amid the tony confines of a weekend getaway. Forman was nominated for a Helen Hayes Award for Theater J's 2009 production of The Rise and Fall of Annie Hall. Tickets ($30 to $60) are available at Theater J's Web site.
May 12 through July 3, Washington Shakespeare Company has two plays in repertory: Tennessee Continuum, featuring two one-act plays by Tennessee Williams, and Night and Day by Tom Stoppard, about journalists covering a civil war in Africa during a newspaper strike. Tickets ($25 to $35) are available at Washington Shakespeare Company's Web site.
Washington favorite Holly Twyford makes her Shakespeare Theatre Company debut in Old Times at the Lansburgh Theatre May 17 through July 3. The Harold Pinter play, an exploration of relationships and memory, has defied interpretation since its debut in 1971. Critic Frank Rich called it "Proustian" when it ran on Broadway in the 1980s. Tickets ($37 to $88) are available at Shakespeare Theatre's Web site.
David Ives's 2010 play, Venus in Fur, a riff on a novella by Leopold von Sacher-Masoch, opens at Studio Theatre May 25, running through July 3. In it, a director auditions female leads for his new play, in which an aristocrat is willingly dominated by the female object of his obsession. Tickets ($44 to $65) are available at Studio Theatre's Web site.
Subscribe to Washingtonian
Follow Washingtonian on Twitter
More>> After Hours Blog | Arts & Events | Happy Hour Finder | Calendar of Events