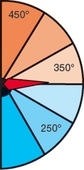 This sprawling Ballston outpost is a near replica of the Del Ray original, from the wine-bottle mosaics to the thin-crust pizzas (fig jam with prosciutto is great). But the kitchen is as inconsistent as its sibling's. A recent meal included a Mediterranean-inspired lamb shank so tough the meat had to be pried from the bone, but also a stellar beet-and-orange salad with tangy goat cheese. Ricotta doughnuts, a recipe from chef Steve Mannino's mother, are only on the Ballston menu. Too bad for Del Ray diners: The doughnuts are heavenly.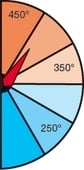 Restaurants evolve. For the Cleveland Park wine bar Ripple, that's meant growing in both number of seats and quality. What was a roller-coaster menu is now a solid lineup of smartly composed plates. Pork rinds come out of the fryer crunchy and greaseless; sirloin with a beef-cheek-stuffed raviolo is luscious; and charcuterie, including aged Benton's prosciutto and a smooth chicken-liver mousse, is paired with a sharp house-made mustard. The growing pains have yielded an excellent restaurant.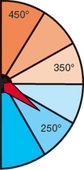 With its brass rails, boisterous bar, and dimly lit dining room, this Friendship Heights spinoff of the popular steakhouse chain (also in downtown DC and Tysons Corner) feels like the quintessential steakhouse. The only thing missing? A good steak. A Delmonico was ordered medium rare but came out close to well done; a $46 porterhouse was overcooked and underwhelming in flavor. Eclipsing both were seafood offerings: fat shrimp stuffed with lobster and crab; fabulous lobster mac and cheese. Cold crème brûlée and coconut cream pie light on the coconut were letdowns, but the cheesecake was a winner.
This article appears in the April 2011 issue of The Washingtonian.
Subscribe to Washingtonian
Follow Washingtonian on Twitter
Follow the Best Bites Bloggers on Twitter
More>> Best Bites Blog | Food & Dining | Restaurant Finder