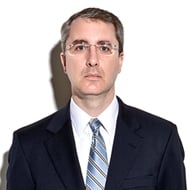 With more than 2 million manufacturing jobs lost to the recession, the National Association of Manufacturers' member companies are counting on their head lobbyist more than ever. As NAM's senior vice president for government relations and policy, Newhouse is leading the group's charge to push for job growth in the industrial sector.
When he joined NAM in 2007, he brought with him connections and insight earned during more than a decade working in Congress, including as chief of staff to Ohio Republican senator George Voinovich. That experience has helped Newhouse secure victories, such as last year, when he successfully pushed for passage of the Miscellaneous Tariff Bill, which extended tax cuts for manufacturers.

This article appears in the June 2011 issue of The Washingtonian.