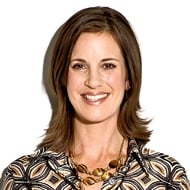 As director of global-trade policy for the world's biggest technology company, Mulveny is focused on the free-trade agreements with South Korea, Panama, and Colombia that could come up for debate in Congress this year.
Though Mulveny started at HP only last December, educating members about such agreements isn't new territory for her. During George W. Bush's administration, she was deputy assistant for congressional affairs in the Office of the US Trade Representative. In that role, she pushed hard for support of the Central American Free Trade Agreement, whose passage she considers the career accomplishment she's proudest of. Before joining HP, she worked for an international-trade law-and-lobbying firm.

This article appears in the June 2011 issue of The Washingtonian.