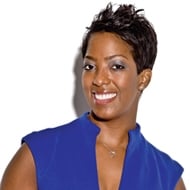 As a legislative aide to Texas Democratic representative Eddie Bernice Johnson, Stewart traveled with Johnson and her fellow Congressional Black Caucus members and developed strong relationships with many of these legislators, whom she now lobbies. Stewart also was legislative director for New York representative Gregory Meeks, whose pro-business leanings allowed her to build ties with the Blue Dogs and the New Democrats.
Since leaving the Hill, Stewart has been an in-house lobbyist for AstraZeneca and is a protégé of lobbyist and Obama friend Broderick Johnson. She handles a range of issues—energy, labor, transportation, and health care—for clients such as Comcast, Walmart, and Union Pacific.
This article appears in the June 2011 issue of The Washingtonian.