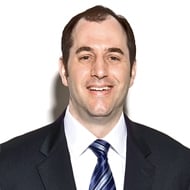 Name: M. Bradford Foley
Firm: Foley Strategies
Age: 39
The nearly 12 years Foley spent as an Air Force Special Operations pilot give him credibility with defense clients as well as at the Pentagon and on Capitol Hill. He flew 114 combat missions in Afghanistan and Iraq and is still in the reserves. When he went to work in 2007 for Democratic senator Mark Pryor on the Senate Armed Services and Appropriations committees, Foley was surprised to discover that only a handful of staffers had military experience. He leveraged his background into a job as lobbyist for defense companies with Fabiani & Company in 2010, and he recently opened his own firm.
Now that defense spending could be included in budget cuts, Foley's clients are counting on him to advocate for their programs.
This article appears in the June 2011 issue of The Washingtonian.