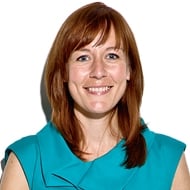 As chair of DLA Piper's health-care policy and regulatory group and chief health-care adviser to former Democratic senator Tom Daschle—who also works at the firm—Langowski offers expertise that's been in high demand over the past year. The self-labeled "wonk," whom Daschle calls "the best in the business," has been working with clients across the health-care industry—venture-capital funds, pharmaceutical and technology companies, medical schools and hospitals, to name a few—who need to navigate health-care reform.
Langowski has plenty of experience to draw on. Her time in the public sector includes managing Iowa senator Tom Harkin's health-care priorities as his senior policy adviser and serving as chief policy adviser at the Iowa Department of Public Health under then governor Tom Vilsack, now Secretary of Agriculture.

This article appears in the June 2011 issue of The Washingtonian.