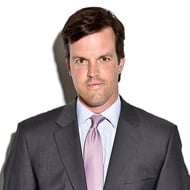 While getting his MBA at the University of Pennsylvania's Wharton School, Cave made an observation about the lobbying industry that came to define his career. He realized that lobbyists were great at sourcing information and managing relationships with policymakers, but they weren't equipped to provide clients in federally regulated industries with smarter corporate strategies.
From that idea, he developed the business plan for the Cypress Group, which he founded in 2005 and which gives financial-services clients both traditional lobbying and corporate-strategy expertise. It also includes a research arm that conducts political intelligence analysis. This one-stop-shop model has allowed Cave, a former acting assistant secretary at the Treasury Department, to attract clients such as Citi, PricewaterhouseCoopers, and the Managed Funds Association.

This article appears in the June 2011 issue of The Washingtonian.