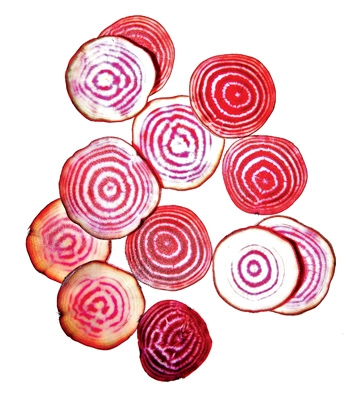 If you're a farmers-market shopper, you may have hit the stalls at DC's Dupont Circle or Arlington's Courthouse neighborhood. But some under-the-radar markets are worth seeking out as well. Here are our favorites.
Falls Church
City Hall parking lot at 300 Park Ave., Falls Church.
At this year-round market, locals rave about Bonaparte Breads' ham-and-cheese croissants (they sell out early), and there are lots of samples—among them a Bolognese sauce from Dragonfly Farms, dressings and dips from Wisteria Gardens, and cheese curds from Fields of Grace Farm. Saturdays 8 to noon.
Mount Pleasant
17th and Lamont sts., NW.
Besides the usual produce and meats, you'll find jugglers, a table of knitters ready to answer questions, a free bike clinic, and—best of all—frozen-treats cart Pleasant Pops. If you run out of cash, you can use a debit card to buy wooden tokens at an "ATM table." Saturdays 9 to 1, May through November.
Palisades
48th Pl. and MacArthur Blvd., NW.
In the mood for paella? You'll find that and other unusual eats at this year-round market. Les Caprices de Joelle makes Belgian waffles; Harvest Market offers citrusy gravlax and a wonderful sunchoke soup; and Simply Delicious puts out a tasty cheesecake. Sundays 9 to 1.
Reston
1609 Washington Plaza N., Reston.
If the Virginia lamb and fresh mozzarella don't entice you, the smell of freshly popped kettle corn just might. There are also three bakeries, an ice-cream vendor, and meats from Ole Pioneer's Kitchen that include Mexican sausage, British bangers, and Italian meatballs. Saturdays 8 to noon, May through October.
Riverdale Park
Rhode Island Ave. and Queensbury Rd., Riverdale Park.
This market has much to offer beyond the handful of produce vendors. A picnic area is a good place to graze on crepes, doughnuts, and pickles,and shoppers of all ages can enjoy the model trains and the musicians. Gift seekers will find a jewelry vendor and a potter as well as a flower stall. Thursdays 3 to 7, mid-April through mid-November.

This article appears in the May 2011 issue of The Washingtonian.