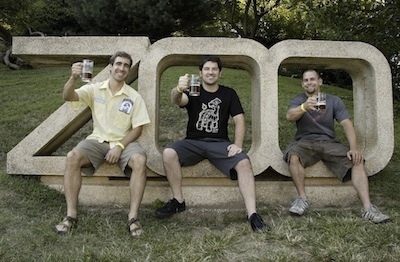 Monday, July 11
FESTIVAL: Don't miss the first night of this year's Hip-Hop Theater Festival—a weeklong showcase of the freshest dance, theater, and musical works from the genre. The festivities kick off with a free exhibit called "MCs, Mics, and Metaphors" at the 14th Street Busboys and Poets (6 to 8 PM). Afterwards, be sure to swing by Marvin for an evening of killer beats and drink specials. Free; 10 PM.
Tuesday, July 12
PHOTOGRAPHY: It's opening night of the White House News Photographers Association's exhibit, "Eyes of History." Award-winning photographs will be displayed at the Edison Place Gallery through August 12, including Political News Photo of the Year: "A Proud Moment for the Speaker," by the Washington Post's Melina Mara. You can check out all of this year's winners here. Free; 7 to 9 PM.
Wednesday, July 13
THEATER: Who shot Andy Warhol? Find out in Studio Theatre's production of POP!, a murder-mystery musical. The burlesque-style show will keep you guessing until the end—unless, of course, you already know whodunit. POP! won three Connecticut Critics Circle Awards when it debuted at Yale Repertory Theatre. Tickets ($35 to $50) can be purchased at the event Web site. 8:30 PM.
Thursday, July 14
BEER: Raise a cold one to DC's furry friends at tonight's Brew at the Zoo. Taste beers from more than 40 breweries, including Flying Dog, Magic Hat, and Dogfish Head. Proceeds support animal care and conservation at the National Zoo. But please, don't share with the animals. Tickets ($50 to $65) can be purchased at the National Zoo's Web site. 6 to 9 PM.
Subscribe to Washingtonian
Follow Washingtonian on Twitter
More>> After Hours Blog | Arts & Events | Happy Hour Finder | Calendar of Events