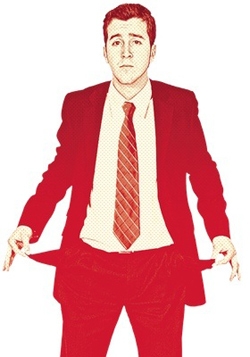 Counsel Offices
In certain cases, the office of the House General Counsel or the Senate Legal Counsel may be able to provide free legal services.
The primary obligation of both offices is to represent the interests of the House and Senate as institutions, meaning that lawyers from those offices don't represent aides involved in ethics-committee investigations. In those circumstances, the counsels' offices are on the side of the committees.
But in criminal probes launched by the Justice Department, the offices can help staffers who are just witnesses and not accused of misconduct. Lawyers from the House or Senate counsel's office communicate with Justice to decide whether aides could be implicated in an investigation. If they could, the aides have to get their own lawyers.
Campaign Funds
Senators and House members under investigation can use their campaign funds to cover their own or their aides' attorney fees. Nevada Republican John Ensign, who resigned his Senate seat in May, paid his staff's bills out of his campaign fund. (Ensign resigned after it became known that he'd had an affair with an aide's wife and allegedly paid hush money and took other measures to cover it up.)
If the investigation relates to something other than official congressional responsibilities—for instance, when then–California congressman Gary Condit was suspected of involvement in the Chandra Levy case—campaign money can't be used to pay lawyers.
Legal-Defense Funds
Lawmakers can set up legal-defense funds with the approval of the House or Senate Ethics Committee. They then solicit contributions from donors to cover their own or their aides' legal costs.
Law-Firm Discounts
Many staffers have to pay out of pocket. Some Washington attorneys who specialize in these cases offer lower rates to Capitol Hill clients who can't afford the usual fees. And some lawyers go in with the understanding that they may never get fully reimbursed. Even if the lawyer doesn't get paid, taking on these clients can be worth it just to be attached to high-profile cases.
When do I have to go?
When senators or representatives resign or get expelled, their staffers don't immediately lose their jobs. In the case of former New York representative Anthony Weiner, who resigned in June, House rules allow his aides to remain on the payroll under the supervision of the clerk of the House until a new member is elected. But once Weiner's successor arrives, he or she can replace his staff.
On the Senate side, aides can stay up to 60 days after their boss has resigned or been expelled, and the Senate Committee on Rules and Administration can extend that period.

This article appears in the August 2011 issue of The Washingtonian.