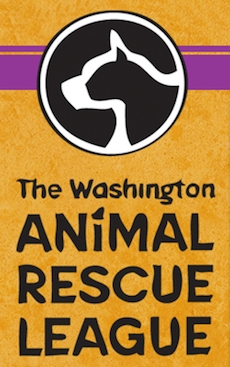 Wednesday, August 10
DOGGY HAPPY HOUR: Stop by the Park Hyatt Washington hotel for cocktails, complimentary dog treats from Pro Feed, and a chance to meet adoptable pups. Tickets ($12) can be purchased at the door and include two vouchers for wine or beer. A portion of proceeds will benefit the Washington Animal Rescue League, an organization that rescues, rehabilitates, and finds homes for abandoned animals. 6 to 8.
MUSIC: The Washington International Piano Festival is returning to the Kennedy Center with performances by up-and-coming pianists. Participants were hand-selected by the WIPF, a nonprofit dedicated to the teaching and performance of classical music. Free; 6 PM.
SOCIAL MEDIA: Ever wish you could meet the blogger behind Prince of Petworth? Well it's your lucky day, because Dan Silverman and other media gurus are stopping by Tabaq Bistro for the "Americans, Blogging, and Culture" panel. Learn about effective blogging and tweeting strategies from Silverman, Amy Melrose of Free in DC, Philippa Hughes of the Pink Line Project, and Rachael King of the Social Media Club. A portion of food and drink proceeds will benefit the Humanities Council of Washington, a nonprofit that helps support community programs. Free; 6 PM.*
JAZZ: Tenor saxophonist Dan Wallace is dropping by Twins Jazz tonight. The recent Loyola New Orleans grad is joined by the Organ Quartet featuring Jake Silverman (organ), Kevin Nolan (guitar), Matt Nolan (percussion), and Dan Andrews (alto sax). You can sample a few of Wallace's tracks here. For tickets ($10), go to the event Web site. 8 and 10.
*This roundup originally said Shani Hilton and Rachel Grossman would be at this event. We apologize for the error.
Subscribe to Washingtonian
Follow Washingtonian on Twitter

Follow the After Hours Blog on Twitter

More>> After Hours Blog | Arts & Events | Happy Hour Finder | Calendar of Events