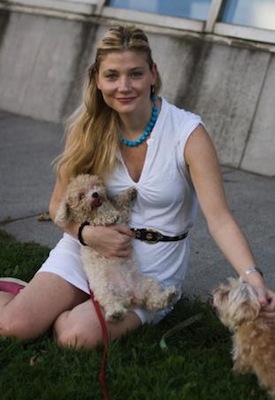 Tuesday, September 27
BEAUTY: Stop by Tysons Corner's Morton's for a relaxing evening of mini spa treatments, hors d'oeuvres, and "Spa-Tini" cocktails. Enjoy chair massages from Parma Spa, makeovers from Vitalia Medspa, skin analysis from Neocutis, and take home a $50 gift card from Elysee 360 Medspa. Tickets ($35) can be purchased through Eventbrite. 6:30 to 8 PM.
MUSIC: Indie singer Marnie Stern is dropping by the Red Palace tonight. Her debut album, In Advance of the Broken Arm, was well received by critics— the New York Times called it "the year's most exciting rock 'n' roll album." You can listen to some of her tracks here. Tickets ($10) can be purchased through Ticket Alternative or at the door for $12. Doors open at 8 PM.
MUSIC: If you're in the mood for something more upbeat, Enrique Iglesias is bringing his Euphoria Tour to the Patriot Center. You can check out some of his songs here. The Latin pop star will be joined by Pitbull and Prince Royce. Tickets (starting at $19.50) can be purchased through Ticketmaster. 7 PM.
PILATES: Long day of work got you bent out of shape? Then head to Farragut Square Park for a free Pilates class taught by instructors from Results Gym and Washington Sports Club. If you can't make this one, don't worry— Pilates in the Park will convene every Tuesday in October. 5:30 to 6:30 PM.