Photograph of "Great America" courtesy of the National Gallery of Art
National Gallery of Art
The museum recently acquired "Great America" (1994) by Chicago artist Kerry James Marshall. The acrylic-and-collage canvas is stretched directly onto a wall in the East Building Concourse Gallery.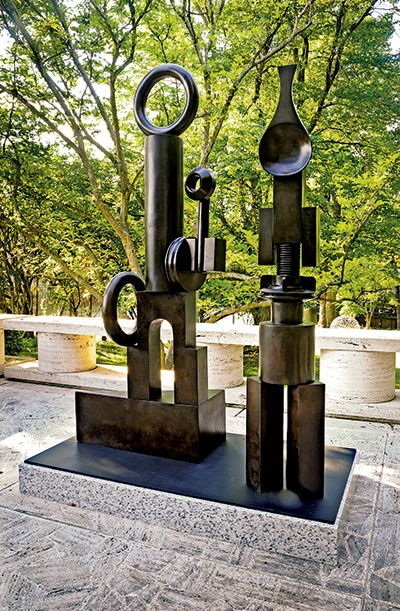 Kreeger Museum »
Carol Brown Goldberg has been a fixture on Washington's art scene since training under Gene Davis at the Corcoran in the 1970s. Her bronze sculpture "RA 054" is a seven-foot piece whose figurative qualities contrast with the more abstract sculptures dotting the Kreeger's 5½-acre property.
Photograph of "RA 054" courtesy of the Kreeger Museum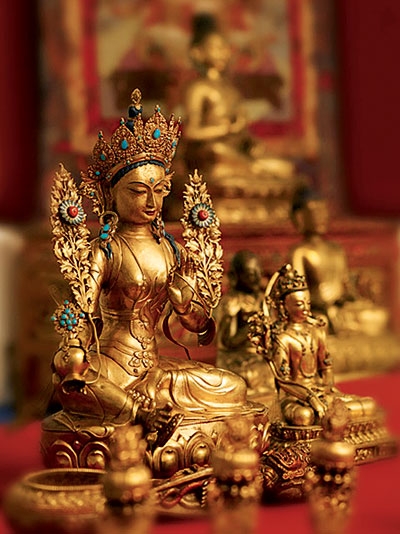 « Arthur M. Sackler Gallery
Alice S. Kandell, a New York psychologist, author, and photographer, has collected Tibetan Buddhist art for four decades. This summer, she donated her collection to the Sackler. The star is a shrine room with 200-plus objects including Buddhas, bodhisattvas, and bronzes.
Photograph of Buddha courtesy of Arthur M. Sackler Gallery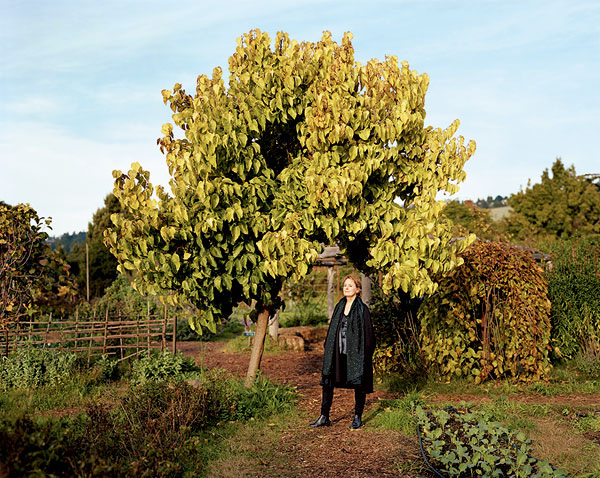 Photograph of Waters courtesy of the National Portrait Gallery
National Portrait Gallery
Alice Waters, founder of Berkeley's Chez Panisse restaurant, will soon be a new face at the Portrait Gallery. The artist is Dave Woody, winner of the museum's 2009 Outwin Boochever Portrait Competition for another photograph. Waters's portrait will be on view starting in late January.

Photograph of Flavin's "Untitled" courtesy of the Hirshhorn Museum
Hirshhorn Museum
The Hirshhorn's curved, Gordon Bunsha-designed galleries are aglow with the latest acquisition: a 75-foot fluorescent installation created by artist Dan Flavin in 1974. Constructed of overlapping modules of blue lights that extend into the second-floor gallery, "Untitled (to Helga and Carlo, With Respect and Affection)" is the second work by Flavin to enter the museum's collection.