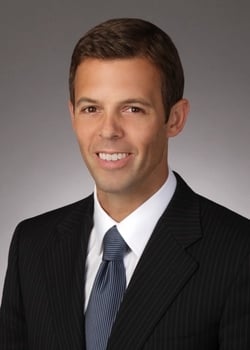 Todd Hinnen, who served in the Justice Department's National Security Division as both deputy assistant attorney general for law and policy and acting assistant attorney general, has joined Perkins Coie as a partner in the privacy and security practice.
SNR Denton has added five new lawyers:
Sam Alberts, who was previously a partner with Dickstein Shapiro, is now a partner in SNR Denton's restructuring and insolvency practice.
George Skibine, previously deputy assistant secretary for management in Indian Affairs at the Department of the Interior, and former Patton Boggs attorneys Heather Sibbison, Suzanne Schaeffer, and Joshua Clause have joined the firm's Indian law practice. Sibbison is a partner, Skibine and Schaeffer are counsel, and Clause is an associate.
Mayer Brown welcomed Kelly Kramer as a partner in the litigation and dispute resolution practice, where he focuses on white-collar defense and securities matters. He previously practiced at Nixon Peabody.
Marybeth Peters is now senior counsel at Oblon, Spivak, McClelland, Maier & Neustadt in the trademark and copyright practice group. Peters joins from the US Copyright Office, where she most recently served as the 11th US Register of Copyrights.
Peter Malyshev has left Winston & Strawn and has joined Latham & Watkins' financial institutions practice as counsel.
O'Melveny & Myers announced that Vasu Muthyala, most recently senior assistant US attorney in the fraud and public corruption section of the US Attorney's Office in DC, has joined the firm as counsel. Muthyala is a member of the white-collar defense and corporate investigations practice.
David Resnicoff, previously associate general counsel and vice president of ethics and compliance at Baxter International, is now a partner in the international, white-collar, and internal investigations practices at Miller & Chevalier.
K&L Gates has welcomed back Fatima Sulaiman as a partner in the investment management, hedge funds, and alternative investments practice, where she worked from 1997 to 2009 before taking leave.