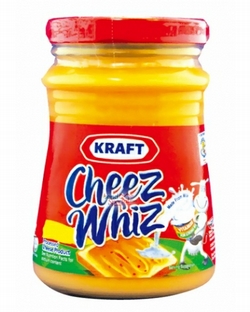 When it comes to Thanksgiving, everyone has secret ingredients. There's the spice combo that makes the stuffing just so; that one variety of apple that adds the right touch of tartness to the pie. We asked local chefs to tell us which ingredients they can't do without on Turkey Day.
"Bacon fat. I use it in tartlet shells, either sweet or savory. If you incorporate bacon fat along with the butter it gives a pear, quince, or pumpkin tart—or pie—a really great flavor. Also, whipped goat cheese. I mix it with a little heavy cream and some gelatin and add it to my pumpkin soup. Goat cheese is nice and salty and semicreamy, and has a slight acidity. When you have a pumpkin soup, it creates balance—it's just a perfect pairing. It adds flavor and depth instead of just putting cream into it. "
—Michael Harr, executive chef at Food, Wine & Co.
"Cheez Whiz. I use it in broccoli casserole. It makes it creamy, melty, and delicious. And it's simple: Cheez Whiz, broccoli, and bacon; bake until it's golden brown. Man, I sound like a redneck."
—Jonathan Seningen, executive chef at Sax.
"Bacon. Put it on top of the turkey—as it's cooking, the bacon fat becomes what you baste the turkey with. Then after the turkey is done, take the cooked bacon and put it in the stuffing. Oh, delicious!"
—Mallory Staley, pastry chef at 1789.
"A grill. After brining a turkey, I'll put an herbed butter under the skin and cook it hot and short on the grill rather than long and slow in the oven. I just put the whole bird on the center of the grill and stack natural charcoal on two sides for indirect heat. It works for a 12- to 15-pound bird. The cleanup is great. It also takes the turkey out of the kitchen so you can have the stove and oven."
—Ruth Gresser, owner of Pizzeria Paradiso.
"Black walnuts from West Virginia. They have a stronger flavor and give an earthiness to the dish. It's like the truffle of nuts. Chop up them and add them to the stuffing—they add a little sweetness."
—Cedric Maupillier, chef at soon-to-open restaurant Mintwood Place.
"White wine in the gravy, and cinnamon and orange zest in the homemade cranberry sauce."
—Shannon Overmiller, executive chef at the Majestic.
"My dad likes to use chipotle Tabasco sauce to season stuffing and roasted corn."
—Jeremy Hoffman, chef de cuisine at Restaurant Eve.
"Candied ginger. Dice it really small and add it into the cranberry sauce after it's cooled. I love the pop when you get a little piece of ginger in a bite."
—Tiffany MacIsaac, pastry chef at Birch & Barley.
"Brine and butter. I brine the turkey for 24 hours with sugar, salt, coriander seeds, black peppercorns, and cloves. Then I stuff butter under the skin of the turkey . . . a compound butter with chopped thyme, parsley, some chopped pickled shallots, and garlic. It's pretty hard not to have it moist after that!"
—Jamie Leeds, chef/owner of Hank's Oyster Bar.
"Steen's Cane Syrup—I use it in sweet potato tarte Tatin and other desserts."
—David Guas, chef/owner of Bayou Bakery.
"Beaujolais walnut oil for my stuffing. It's a German walnut oil used in my grandmother's recipe from Pennsylvania Dutch country. She roasts walnuts in a big skillet and puts them into canola oil, and then adds a little mustard oil to it. It's great in stuffing with beef and lamb sausage, celery, onions, and chopped walnuts. Also, Surry sausage from Wallace Edwards & Sons. It's a smoked sausage that gives great flavor for stuffings. I discovered it in a restaurant down where my parents live in Urbana, Virginia. It's got a sweet cherry and oak smokiness to it and none of that bitterness you get from mesquite or pine."
—Todd Gray, chef/owner of Equinox and Watershed.
"Heirloom squashes for pumpkin pie. They give it a cleaner pumpkin flavor, and that way I can cook it down myself and not have to rely on the canned pumpkin. I get a grab bag that has ones like blue hubbard squash and sugar pumpkins. Then I peel them, cut them in large chunks, coat them in honey and brown sugar, roast them until they soften, and purée them up."
—Rob Valencia, pastry chef at Northside Social.