The late Dr. Billy Taylor. Photograph by Jeffrey Kilman
The nation's jazz community lost one of its treasures on December 28, 2010—the day Dr. Billy Taylor passed away at the age of 89. Dr. Taylor was not only a celebrated pianist and composer, but also a dedicated educator, jazz presenter, and role model to many young artists. One such musician was pianist Geri Allen, who often worked with Taylor at Jazz in July, a program at the University of Massachusetts at Amherst, where Taylor held one of his many faculty positions.
"I was very fortunate to be able to call him my mentor," says Allen, a Howard University alumnus. "It was a great experience to see his humanity and the wealth of knowledge of all the things he'd seen."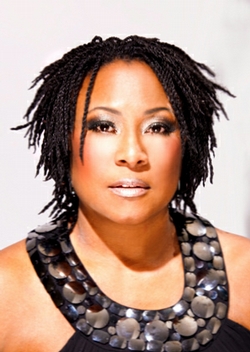 This Friday, 11/11/11, Allen acts as music director for Jazz on the Elevens, a concert staged by the Kennedy Center to pay tribute to Taylor. The piano extravaganza features some of the world's top jazz musicians playing with Taylor's longtime rhythm section: drummer Winard Harper and bassist Chip Jackson. In addition to Allen, guest pianists include NEA Jazz Master Toshiko Akiyoshi, Cyrus Chestnut, Danilo Perez, and Christian Sands. The program also features trumpet player Terence Blanchard, vocalists Harolyn Blackwell and Carmen Lundy, and alto saxophonist Frank Wess, another NEA Jazz Master and a childhood classmate of Taylor's. Howard University's jazz choir, Afro Blue, which has been making waves on NBC's The Sing-Off, rounds out the lineup.
Allen credits Kennedy Center jazz programming director Kevin Struthers for being the architect of this impressive roster. "He and I are together on this," she says of Struthers. "He was so close with Dr. Taylor, and it was his vision."
Taylor's association with the Kennedy Center extends back to 1994, and over the course of his tenure, the jazz programming at the venue grew exponentially. This is but one example of Taylor's drive to bring jazz to a wider audience. In 1958, he became the musical director for NBC's The Subject is Jazz , the first television series focusing on jazz. In the '60s, Taylor founded Jazzmobile, a New York–based organization that continues to stage concerts and workshops. Beginning in the early '80s, Taylor produced regular segments on CBS News Sunday Morning in which he profiled hundreds of jazz artists. His efforts as a musician and an ambassador earned Taylor some 23 honorary degrees and left a deep legacy carried on by musicians like Allen.
"He spread the word of this music to the mainstream of our country and he brought people together under the spirit of sharing it," says Allen.
Jazz on the Elevens also marks the start of Swing, Swing, Swing, a 16-day festival at the Kennedy Center featuring artists as diverse as world-renowned guitarist George Benson and Israeli violinist Miri Ben-Ari.
While Allen is hesitant to say what songs would be played on Friday, wanting to keep it a surprise, she says the concert will focus on material drawn from Dr. Taylor's vast repertoire of original compositions. She also says his most famous song, "I Wish I Knew How It Would Feel to Be Free," will be among the selections. Written in the early '60s during the civil rights struggle, the song became a favorite of Dr. Martin Luther King Jr., and demonstrates how Taylor's impact was felt far beyond the jazz world.
"It reminds us how present he was at these really important moments for our country," says Allen.
Jazz on the Elevens is this Friday, November 11, at the Kennedy Center's Eisenhower Theater. Tickets ($35 to $50) are available through the Kennedy Center's Web site.