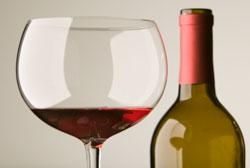 On Monday, November 14 (tonight), Zaytinya kicks off Grapefest with a free wine tasting from 5:30 to 6:30 PM. The grape-centric happenings press on through November 27; details are available on the restaurant's Web site.
Also tonight: Birch & Barley chefs Kyle Bailey and Tiffany MacIsaac cook up a multicourse meal to pair with brews from 21st Amendment (San Francisco) and Ninkasi (Eugene, Oregon). The dinner starts at 7 PM, costs $73, and features a date-brewed barleywine that inspired the event, a collab between the two breweries named Allies Win the War. Call 202-567-2567 to reserve.
Tuesday, November 15, another beer-pairing dinner goes down. This one is at Restaurant 3 in Clarendon and features brews from Alexandria-based Port City. The five-course meal costs $50 per person.
On Wednesday, November 16, it's the March of Dimes' Signature Chefs Auction of DC, in which restaurants, bartenders, and wineries gather at the Ritz-Carlton for an auction and party. Robert Wiedmaier (Marcel's, Brasserie Beck, Brabo, the Butcher's Block, and Mussel Bar) is this year's honorary chef.
In other collaboration brew news, Smith Common hosts a launch event Friday, November 18, to unveil the new creation from DC Brau and Stillwater Artisanal Ales. Meanwhile, Todd Gray's Watershed hosts an oyster roast starting at 7 PM. The dinner costs $75 and includes beers from (speak of the devil) DC Brau.
The Coterie kicks off its Fireside Cocktail series this Saturday, November 20. President Barack Obama is the subject at hand, the price is $45, and there are more details on the Web site.