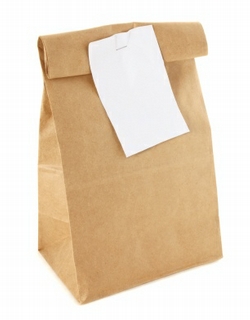 Whether you want to pick up dessert, a few sides, a roasted bird, or the whole shebang, there are plenty of Washington venues ready to lend a hand. For your convenience, we've listed the details below. (Oh, and if you feel like eating inside a restaurant instead, check out our roundup of top dining destinations serving Thanksgiving dinner. Then make your reservations; they tend to fill up fast.)
Acadiana is offering a Cajun-style takeout menu that's ready to heat. Cajun-spiced turkey, biscuits with pepper jelly, andouille sausage stuffing, and collards are among the choices.
Ordering Info: Place orders by 5 PM on Thursday, November 17, by calling 202-408-8848. Pick up between 11 AM and 1 PM on Thanksgiving day.
Order from BGR and you'll have to procure a fresh turkey yourself, but that's about it. Owner Mark Bucher will fry turkeys in front of the Bethesda location on Thanksgiving day. Celebrate the complimentary service with a pumpkin pie milkshake or pre-turkey turkey burger.
Ordering Info: It's first come, first served from 11 AM to 1:30 PM on Thanksgiving day. Eight- to ten-pound turkeys work best.
A.M. Wine Shoppe in Adams Morgan has wines, of course, but all butter-crusted apple, pecan, and heritage pumpkin pies from Cashion's Eat Place pastry chef Lauren Bonfiglio. There are also beet and squash salad and a range of cheeses and charcuterie to start your meal.
Ordering Info: The pies must be ordered by Sunday, November 20th, and can be picked up on Wednesday, November 23rd. Call 202-506-2248.
Bayou Bakery chef-owner David Guas bakes up three varieties of pecan pie: traditional, chocolate, and bacon-laced. There are also other goods like sweet potato pie, cornbread, and spiced pecans.
Ordering Info: Call 703-243-2410 to place orders through Sunday, November 20. Pickups can be made through Wednesday, November 23.
BlackSalt is doing chilled oysters, crab cakes, and smoked trout salad, but the menu also includes Southern-inspired sides, pies, ice creams, and soups, plus ready-to-cook brined turkey and ham.
Ordering Info: Orders are accepted through Sunday, November 20, from 10 AM to 6:30 PM by calling 202-342-9104 or emailing blacksaltfishmonger@comcast.net. Pickups are on Wednesday, November 23.
You can order a whole meal à la carte at Robert Wiedmaier's Alexandria market The Butcher's Block. In addition to traditional items, the menu features like suckling pig, beef Wellington, marinated rack of lamb, and stuffed Cornish game hens.
Ordering Info: Place orders by Thursday, November 17, by calling 703-894-5253. Pickup is Wednesday, November 23, from 11:30 AM to 5 PM.
Cafe Saint-Ex pastry chef Alison Reid is baking pumpkin, apple, and pecan holiday pies using recipes passed down from her grandmother. The menu of 9-inch pies is available on the restaurant's Web site.
Ordering Info: Email alison@saint-ex.com now through November 22 for Thanksgiving (other holiday requests are processed through December 21). The pies can be picked up at the restaurant.
The same family-style feast for eight to ten that's served inside Carmine's can be ordered to go. An 18-pound roast turkey, sweet potatoes with marshmallows, giblet gravy, and more are on the home-style menu.
Ordering Info: Orders must be placed by Tuesday, November 22, and picked up at the restaurant on Thanksgiving between 11:30 AM and 10 PM. Inquire about delivery, which may become available.
Besides the seasonal sweets at Penn Quarter chocolate boutique Co Co. Sala, there's a lineup of specialty items available to-go for the holiday. Options range from a single pie to a takeout dessert buffet with candy apples, pies, and chocolate place card holders.
Ordering Info: Certain items are already available at the boutique or online. For others, including pies, orders must be placed by Friday, November 18, for pickup on Tuesday, November 22, or Wednesday, November 23.
Drop by Cork Market and get your holiday wine and meal in one fell swoop. Items on the menu include house-cured duck confit, fried chicken, Brussels sprouts, mac with blue cheese and pancetta, two types of stuffing, cranberry-ginger relish, wine-herb turkey gravy, biscuits, and charcuterie/cheese platters. Desserts include a butterscotch-pecan tart and a bourbon-pumpkin cheesecake.
Ordering Info: Orders must be submitted by Tuesday, November 22, by calling 202-265-2674. Delivery (with a fee) is available in certain areas of the District on Wednesday, November 23, and Thursday, November 24. Pickup on those days is also available.
Brined, dry-rubbed, pit-smoked turkeys are the centerpiece of this Texas barbecue joint Hill Country, sized to serve five to eight or nine to 12. The menu also includes sides like green bean casserole, Texas toast stuffing, and corn pudding that can also be ordered à la carte.
Ordering Info: Place orders with Catering & Events no later than Monday, November 21, by calling 202-556-2044 or e-mailing Events@HillCountryWDC.com. Pick up on either Wednesday, November 23, or the morning of November 24, from 9 to noon at Hill Country.
Red Apron Butchery chef Nathan Anda brines 14- to 18- pound free-range turkeys from Virginia in a citrus-herb mixture to keep them tender and moist for when you cook them at home. You can also order bacon, stock (beef, pork, and turkey), and a range of charcuterie to pick up at the same time. Here's the menu.
Ordering Info: The turkeys ($79.99) must be ordered 48 hours in advance, either online or by e-mailing eben@redapronbutchery.com. Pickup locations are Tallula restaurant on Saturday, November 19, and Planet Wine on Wednesday, November 23.
At Ris, Chef Ris Lacoste makes up fruit and mincemeat pies, ice creams, and savory sides by the pint and quart. There are also crab cakes, soups, and muffins for starters on the menu. Vegetarian and gluten-free options are available.
Ordering Info: E
mail orders to natalie@risdc.com. Orders must be placed before Thursday, November 17. Pickup times are between 2 and 5 PM on Tuesday, November 22, and Wednesday, November 24.
Three locations of the Ritz (DC, Tysons Corner, and Pentagon City) prepare a traditional to-go menu for six, including a roast turkey with all the trimmings and a pumpkin or apple pie.
Ordering Info: Orders for the meal ($269 all inclusive) must be received by Friday, November 18. Pickup is from 11 AM to 4 PM on Thanksgiving day.
The Tysons Galleria branch of Wildfire is donating a portion of Thanksgiving proceeds to Food for Others, and also running a food drive. Bring canned and boxed goods to donate while picking up an à-la-carte meal platter with options like caesar salad, spit-roasted turkey with mushroom gravy, and apple pie. (Dine-in is also available).
Ordering Info: Orders must be placed by Tuesday, November 22, by calling 703-442-9110. Pickup any time between 11 and 8 on Thanksgiving day.
Zola Wine + Kitchen's à-la-carte takeout menu ranges from a shrimp cocktail appetizer to a whole oven-ready turkey that comes with a roasting pan, seasoning, and instructions for cooking. Too much work? Get a whole ready-to-heat meal with roast turkey and all the accompaniments.
Ordering Info: Contact Joyce Miller at 202-639-9463 or email Jmiller@zolawinekitchen.com.