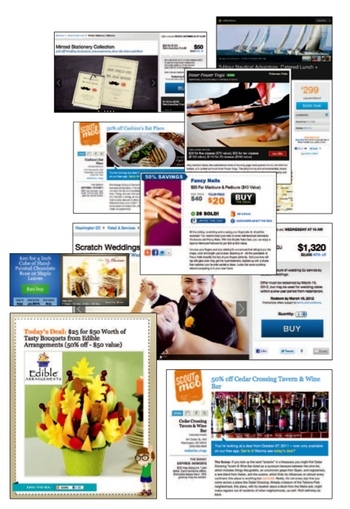 Even though she's at a gym, Christine Grimaldi looks out of place in gray sweatpants and a faded blue T-shirt. Then again, so does the woman wearing the plexiglass hooker heels.
On this Saturday morning in SomaFit's second-floor Georgetown studio, high heels are more the norm as seven women, in varying lengths of short and shorter shorts, take their place in front of their very own fireman's pole and begin to warm up. They twirl themselves around the pole or shimmy up—some more successfully than others—until their instructor, Crystal McLean, is ready to begin.
McLean, who's wearing pink argyle knee socks and has a vine tattoo winding down her right leg, approaches a grimacing thirtysomething woman dressed in an athletic bra top, bike shorts, and black slingbacks. "You got pole burn?" she asks. Grimaldi looks on, her face a combination of gameness and alarm. This is her first lesson in McLean's Pole Pressure class, and it wasn't the chance to channel her inner exotic dancer that brought her here.
"It's hard to beat a good deal," she said earlier in the locker room.
The 25-year-old transportation-policy reporter from DC, along with three other polesters in today's class, has bought a series of five lessons for $50 through Groupon—half off the drop-in price of $20 a class. For the next hour, these women will learn how to perfect their catch spins and reverse hooks and perform an impressive combo of a fireman segueing into a pinwheel. They will sweat in ways unbecoming to sex goddesses.
"A coupon gets me to do things I'd never do," says Grimaldi. She's not talking just about catch spins. "Next, I want to try a facial."
Practically unheard of a few years ago, daily-deal sites such as Groupon, LivingSocial, and a slew of clones—HomeRun, Moolala, and Bloomspot, to name a few—are offering deals on everything from Botox to balloon rides.
And shoppers are flocking to them. While news articles have reported on "deal fatigue," with traffic at some sites slowing, these sites in general are still very popular. According to the Web-tracking firm Experian, US visits to the sites were up by 110 percent this October compared with last October. And while 36 deal sites nationwide shut down in September, 30 new ones started up, according to the research firm Yipit Data. Even Glenn Beck is getting in on the action with his new discount retail site, Markdown.com.
Groupon has captured more than 142 million subscribers in 500-plus markets. At the end of trading on the day after its initial public offering in November, Groupon's stock price gave it a value of more than $16 billion. In September, 1 million LivingSocial subscribers purchased $20 Whole Foods gift certificates for half price—at a rate that reached 80 deals a second, its fastest-selling offer.
The phenomenon earned cultural relevance in the form of an April 11 New Yorker cartoon. "It wasn't our first choice of schools," one mother tells another, "but we had a Groupon for it, so what the hell."
These sites are creating a new generation of coupon users. Retailers are banking on luring people in the door—with the expectation that they'll come back for more.
"Groupon kick-started our business," says Jessalynn Medairy, the 25-year-old founder of Pole Pressure. "Before I signed on with them, I had been standing on street corners passing out flyers."
Back in 2009, Medairy was a self-described "one-woman machine," teaching 22 classes a week out of the 14th Street, Northwest, outpost of Balance Gym. She launched a Groupon deal to coincide with New Year's Day in 2010 and sold 544 coupons. She repeated the deal in June and upped those numbers to 1,200. So far, Medairy figures, 85 percent of the coupons have been redeemed and she has gone from being a solo enterprise to employing a staff of 20 in studios throughout the Washington area.
"Groupon showed me we had a lot of potential in the city," says Medairy. A study by LivingSocial revealed that its customers were more likely to purchase pole-dancing classes (19,972 vouchers sold) than gym memberships (16,125 sold).
What's harder to show is whether Medairy's coupon recruits will become full-price-paying customers. Nearly ten months after her first SomaFit class, Christine Grimaldi has yet to climb back on the pole for a second lesson. According to a recent study of the daily-deal industry conducted by Utpal Dholakia, associate professor of management at Rice University, while close to 80 percent of deal users were new customers, "significantly fewer users spent beyond the deal's value or returned to purchase at full price."
Next: The shame in bargains no longer exists

In a sea of plenty, consumer loyalties are being tested, and their decisions—where to eat, get a haircut, or sweat—are being driven by who has the best deal.
"I put a hold on my gym membership because I have enough coupons at other gyms to last me six months," says Tara Gradoville, a dental hygienist living in DC. "I like to switch things up. I'll do boxing for a month, yoga for a month. I once bought a coupon for Jazzercise. One of my coworkers said, 'Isn't that an exercise from the '80s?' "
Gradoville, 37, subscribes to 40 deal sites and has more than 50 active coupons: "As soon as my alarm goes off, I look at my iPhone." She figures she slogs through 50 e-mail offers a day. "I'll skim for brand names and open only the ones that interest me."
Some of the attention-grabbers include a Dolce & Gabbana suit for $200 ("It was worth $800"); a weekend at By the Side of the Road, a B&B in Harrisonburg, Virginia, for $350 ("One night there costs $400"); and an American Apparel sundress for $10 ("When a $30 dress is only $10, I'll buy three colors"). Gradoville has bought coupons for massages, acupuncture, chiropractic work, and Botox.
Her passion for a discount overrides any psychic shame attached to the bargain.
"At first I was afraid of looking like I was cheap," she says, "but then my coworker said, 'Cheap? You shop even more now. You spend twice as much on coupons!' "
She ponders that for a moment: "I guess I don't really need an $800 D&G suit, but for $200, it's such a good deal." Plus, Gradoville figures, she'll wear it someday.
How did we go from a society in which "coupon queens" were derided as cheapskates to one in which it's almost more of a black mark to pay full price?
"The first couple of times I used coupons, I felt weird," says Wes Vermillion, a civilian working for the Navy who keeps track of his purchases on an Excel spreadsheet, "but now it's so commonplace to use them."
Shannon Hayes, 24, says she can't remember the last time she paid retail for anything. "I don't see the price as really being the price," she says. "Everything is negotiable."
22% of daily-deal buyers never redeem the vouchers they've bought.

Hayes, who works in government affairs, has long been a savvy shopper. When she was ten years old and living in Memphis, she used Priceline.com to help her single mother with the food shopping. "I'd go to Priceline's grocery section and bid $1 for things like Tide or milk and then take the coupons to the store."
Today Hayes is a fan of Retailmenot.com, which helped her save on car services at Jiffy Lube: "It takes a little bit of work, but there's always a way to find what you want cheaper."
Says Larry Compeau, a professor of marketing at Clarkson University School of Business: "There is an age-old motivation by consumers to try and get a deal," he says. "It's intrinsic to our being."
Compeau, who earned his PhD at Virginia Tech, is an expert on consumers' use of and response to pricing. He believes it's now more socially acceptable to seek out a good deal: "As a result of the economy, consumers are starting to rethink the past 30 years. There is a strong grassroots movement toward frugality. Before, we placed emphasis on more and more and better and better. But in a recession, people are rethinking this."
People such as Crystal Barney-Harold. In 2006, the mother of three took a severance package from her job in telecommunications. "We had to make adjustments financially," she says. "But when you have children, you still want them to experience good things."
She discovered the world of coupons just this year: "I'm really grateful to these sites."
Barney-Harold, who also likes entering sweepstakes, religiously checks Certifikid. Over the summer, she used the site to buy a coupon package for the Chesapeake Beach Water Park. "When school is out, camps are costly, and my kids want to do something every day," she says. "These coupons allow me to do things with my kids I wouldn't be able to do on my own."
Another motivating factor, according to Compeau, is the group-buying mentality inherent in these deals. There's a certain safety in numbers and in being associated with like-minded shoppers.
"These Web sites become more compelling because more consumers are involved with social networking," says Compeau. "They feel they're part of something bigger."
And something important. With the way the deals are worded—there's usually a minimum number of takers an offer has to have before the offer becomes valid; some sites have countdown clocks ticking off the seconds left until the deal expires—consumers are also invested in the outcome. "Your participation is required or things won't work out well," says Compeau.
Often, he says, that sense of urgency is self-imposed: "Consumers can't stand to wait for the gratification that will come when they get their purchase. They think, 'My life will be better. I deserve this.' "
Cecily Hastings says coupons have definitely improved her life—especially her dating life. "I am pretty old-fashioned, and when I go out with a guy, I prefer that he pays," says Hastings, a 27-year-old congressional-relations manager at a DC think tank. "I find that happens 50 percent of the time. In the past, I would just sort of stew."
Hastings, who admits to going out more nights than she stays in, has learned that the way to a man's stomach is through group-buying sites: "When I encounter a guy who won't pay for a date, I've found I can wean him into paying for dates by initially suggesting places that I have gift certificates for and he can cover the difference. Eventually he gets used to it."
Coupons are serving as de facto tour guides for TaNisha Holmes. A recent transplant from Charleston, South Carolina, the 27-year-old lives in Southwest DC, works as an IT recruiter in Rockville, and has friends in McLean and Bethesda. She has coupons for all those Zip codes. "Coupons helped me learn the city," says Holmes, who has lived in DC for a year. "My one friend told me I already seem like a real Washingtonian."
A real organized Washingtonian. Holmes keeps her coupons—she figures that at one point she had as many as 45 active ones—in a binder. She uses tabs to designate categories such as restaurants, fitness, and spas. Holmes has memorized her system: "I know that the third tab back is for manis and pedis."
She says that the social aspect of coupons—getting her out and getting her seen—is a big part of their appeal, because she'd eventually like to work in arts management. "It's an opportunity to live the life," she says. It's one reason she bought a $239 Groupon for a night's stay at the Gaylord National hotel. But the Groupon expired before she could use it.
Is there something in it for the businesses?
Whether acting as therapy for tightfisted dates, helping a newcomer explore the city, or making it possible to dine out on more than just Saturday nights, restaurant deals occupy a large piece of the coupon pie. But if customers can get artisanal pizza for half off, what does the restaurant owner get in return? Businesses can't afford to offer steep discounts unless there's something in it for them.
"I didn't do it to make money. I did it for the PR, the advertising, and the marketing," says Zena Polin, co-owner of the Daily Dish in Silver Spring. Back in April 2010, she partnered with Groupon to offer $20 worth of food for $10. "We had just opened as the Daily Dish, and I wanted to let our neighbors know about the new restaurant."
The restaurant sold 258 coupons and redeemed 138. "Immediately, people started coming in," she recalls. "We had a rash of people in the first week and another in the last week." Polin says the kitchen wasn't overwhelmed. "We were more surprised than anything else."
She pulls out a big purple folder containing all the redeemed coupons, each stapled with a copy of the meal receipt. Flipping through the pile, she notes that "a substantial amount of people came in and just used the amount on the coupon." But, she adds, "a solid 90 percent tipped on the full value of the meal."
Her folder system allows for a measure of protection: "One woman tried to reprint her coupon and use it again. So I pulled out my folder and said, 'Not only did you already use your coupon; I can tell you the date you used it and what you ate." The diner paid up.
For every good experience, there's a story about a business that's been swamped by the response—a San Francisco bakery deluged with 72,000 cupcake orders and employees baking as many as 1,700 cupcakes a day to keep up; a toy company in Kansas City, Missouri, that drew nearly 3,000 takers for its Groupon, 90 percent of whom were existing customers and many of whom spent the minimum amount to redeem their coupon; and locally, a Georgetown medspa whose facialist was so busy with deal takers that her regular clients had to wait months for an appointment.
55% of businesses say they made money on a deal, 27% lost money, and 18% broke even.

In typical situations, a retailer splits the revenue of a deal with the deal site. So if a store owner allows buyers to pay $10 for $20 worth of goods, half of that $10 goes to the site. For businesses offering services, such as haircuts or massages, this model might make sense, as they're not laying out any money for products, just time. But for a business that sells hard goods such as toys at a relatively low profit margin, it can be a losing proposition.
Which is why Wendy Gordon—who works with the public-relations firm Eats Good Media in representing restaurants including Grillfish, the Heights, and J. Paul's—is wary of having her clients partner with any deal sites.
"It cheapens the brand," she says. "When I see a restaurant on one of those sites, I think, 'Uh-oh, they're in trouble.' "
Even though she's bought a coupon or two herself ("I bought one for a shooting range—I was in a bad mood that morning"), she doesn't believe it makes good business sense for higher-end restaurants to participate: "Food costs are too high, and labor costs are too high. Depending on how many coupons are turned in, a restaurant could lose money and screw up their whole month."
Amber Pfau, who handles publicity for restaurants including Proof and Bourbon Steak, says that none of her high-end clients have bought into these deal sites: "I have not been able to make the deal work financially because these deal companies take too much off the top. In a low-margin industry like restaurants, there's not a lot of room to take off the top."
Pfau cites Bourbon Steak, the luxe restaurant in Georgetown's Four Seasons Hotel, as an example: "They're sourcing meat from a local farm in Virginia. That is going to cost more than getting meat from a large farm in St. Louis." Then, she says, there's the expense of the waitstaff, a pastry chef, a general manager, an executive chef, and a sommelier. "People are also paying for the opportunity to have an elevated dining experience."
The problem with coupons, Pfau thinks, is that they're training people to expect deals: "The price they see is just a launching point for discussion. People might be willing to pay half price for a pizza, but then they say, 'If I'm paying half price now, why would I come back and pay twice as much later?' "
There's an element to the coupon phenomenon, says Pfau, that's devaluing to the product and to the business. "I like this, but not enough to pay full price," she explains, channeling the mind of a consumer. "What these coupon buyers might not understand is that at the end of the day, someone is paying for that free meal."
Next: Giving customers a reason to stay
As consumers come to expect constant sales, they're coupon-hopping from place to place looking for the best deal. As a result, merchants are working harder to give their new customers a reason to stay put.
"I was working 65 hours a week, from 8 AM until 2 AM," says Harry Biscarr, owner of Allen Custom Frame, located near American University in DC. In March, Biscarr signed on with LivingSocial to offer $165 worth of framing for $60. He sold 985 coupons and just a month after launch had redeemed 220.
"In four weeks," he says, "I received the equivalent of 12 weeks of orders."
Deal customers had to select from current stock, which Biscarr admits to having "purchased at very little cost originally." In preparation for the deal, he bought an additional 1,000 feet of molding. According to Biscarr, the average frame uses about six feet of molding. "I got rid of 1,500 feet of existing inventory," he says proudly, careful to point out that because it's older molding, the wood is of better quality.
He spent most of his time framing art posters, diplomas, and ketubahs, turning around new orders in six to eight weeks. He did the bulk of the work himself. "If you're going to do a deal, you cannot rely on your employees to pick up the slack," he says. Having to pay for more hands, especially if those hands work overtime, cuts into any profit he might see.
The long hours were worth it, he says: "I'll retain at least 20 percent of customers. So if I do these deals four or five more times, I'll have enough customers to never be slow again."
See Also:
LivingSocial approached Judy Schlosser, owner of P Street Pictures in Georgetown, with the same deal offer presented to Biscarr. She declined. "I'm sort of jealous of Harry, but he's got to put together 1,000 frames," she says. "I don't want to be a wholesale frame shop."
Schlosser's store has been a neighborhood fixture for 28 years. She acts almost as a family archivist in many of her customers' lives, framing everything from birth announcements to college diplomas to wedding invitations. She recently lost her lease but is reopening a few blocks away as P Street Pictures on O.
"When you find a good frame shop," she says, "you keep a good frame shop." However, customers move away. "Washington is a transient place. We lose people through attrition."
Hoping to attract new clientele, Schlosser was open to trying one of the daily-deal sites but was worried about going with LivingSocial because it wouldn't let her set the price. "They promised me volume," she says. "But if I had just volume, I'd be out of business."
According to Professor Dholakia, smaller shops such as Schlosser's can't sustain a business on these conditions. "The discount being offered is too deep," he says. As more and more deal sites compete for business, they'll begin to offer better deals to vendors.
"Deals are going to get smarter," Dholakia predicts. "Most businesses can't afford to give away half of what they sell, so the deal percentage will go down. Maybe to 30 percent." He also thinks deals will come with more restrictions.
Until that happens, Schlosser has found better terms by going with DC-based Deals for Deeds, a smaller site that donates a minimum of 5 percent of every purchase to a community nonprofit voted on by customers. With input from Deals for Deeds, Schlosser structured an offer in which customers paid $45 for $90 worth of framing. "I wanted to be conservative and didn't want to do anything to hurt my business," she says. "This was a safer bet."
It was also a smarter one. "You can't really get a custom frame for $90," she says. "I'm able to upsell everyone."
When the deal ended in March, Schlosser had sold 29 coupons: "Out of that number, I counted 19 new customers." One, she happily reports, came in with five frame jobs and spent $600.
Schlosser says the attempt to get new customers in the door worked for her but that she won't offer another deal through a site. She may instead offer her own deals—occasionally: "I don't want people to think they can always get a deal from me."
This article appears in the December 2011 issue of The Washingtonian.