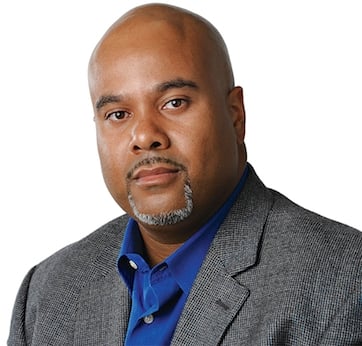 Six years ago, Redskins owner Dan Snyder was at war with the Washington Post. Peeved at what he believed was unfair, negative coverage, he yanked 267 season-ticket seats the paper had held since the 1950s. He called then publisher Bo Jones out to his Potomac mansion to assert his displeasure. Snyder aimed much of his ire at Nunyo Demasio, at the time the Post's Redskins reporter. A New Yorker, Demasio failed to deliver the fawning coverage Snyder had expected from the hometown paper, whose columnists had long sounded like cheerleaders.
Jason Reid might make the Redskins yearn for Demasio. Reid started covering the Skins in 2007 and became a columnist in January. He has since aimed a gimlet eye on the team and scorched coach Mike Shanahan. Even before the season began, he wrote that "after everything Shanahan did wrong in 2010, he needs to make a strong comeback."
Reid called Shanahan's decision to trade for quarterback Donovan McNabb last season "the worst of his career." This year, after the Redskins failed to score against the Buffalo Bills, Reid wrote of Snyder's coach: "The task may not be right for Shanahan at this stage of his career."
"Would it be easier for me to go easy and be a cheerleader?" Reid asks. "Sure. The fans' reaction and the team's response would be better. But I can't sit back and say nothing."
His October 30 column all but suggested that Snyder replace Shanahan at the end of the season—if not before: "Shanahan must prove he's capable of fixing this—or step aside for someone who can."
Snyder has summoned the writer to his office twice for meetings to, as Reid puts it, "gauge what I was thinking."
Reid wasn't surprised. As a beat reporter covering baseball for the Los Angeles Times, he'd had more than one private meeting with then Dodgers owner Peter O'Malley.
Snyder's making nice doesn't seem to have sweetened Reid. On WJFK-FM's sports talk show in early November, he said: "Because Dan Snyder did such a collossally poor job for the decade-plus that he ran this team, he has absolutely no choice now but to let this guy have the full five years and try to work it out."
Of Shanahan he said: "I can't respond to someone who doesn't make sense and lies through his teeth."

This article appears in the December 2011 issue of The Washingtonian.