French favorite Marcel's makes lobster bisque even more decadent by capping it with butter pastry. Photographs by Scott Suchman
Washingtonian readers like to eat. And for the 34th year, here are their favorite restaurants as voted on in our online survey. The top choice? Make that two: It was a tie between Komi, the small, menuless restaurant that won the title last year—and topped our most recent list of 100 Very Best Restaurants—and Dino, another chef-owned (if less expensive) place in DC's Cleveland Park.
In Virginia, Michael Landrum rules with his Ray's Hell-Burger and Ray's the Steaks.
Maryland picks include Volt, the Frederick restaurant run by Top Chef-er Bryan Voltaggio, and Taylor Gourmet, the Philly-style hoagie shop in Bethesda.
FAVORITE RESTAURANT
1. Tie: Dino, Cleveland Park, and Komi, Dupont Circle. Great weeknight specials, house-made pastas, and innovations such as a ten-course all-duck dinner have brought the Italian spot Dino loads of regulars. Inside an unassuming rowhouse, Komi chef Johnny Monis eschews a menu and sends out a surprise lineup of masterful dishes. For the past three years, our critics have named Komi the best restaurant in Washington.
2. Rasika, Penn Quarter. Refined takes on curries share the menu with brightly flavored dishes that bear only a hint of an Indian accent at this hard-to-get-into hot spot.
3. Jaleo, Penn Quarter, Bethesda, and Crystal City. Long before José Andrés was playing with cantaloupe ravioli at Minibar, he was crafting classic tapas like croquetas and patatas bravas at these homages to his native Spain.
BEST NEW RESTAURANT

1. Graffiato, Penn Quarter. Top Chef All-Stars runner-up Mike Isabella's Italian-American place features Jersey-inspired pizzas, lovely pastas, and Prosecco on tap.
2. Fiola, Penn Quarter. Chef Fabio Trabocchi—along with his famed lobster ravioli—is back in DC after four years in New York.
3. Cava, Clarendon. This modern mezze house features the same winning dishes—haloumi sliders, Opa Opa Shrimp, feta-jalapeño dip—as the Capitol Hill and Rockville originals.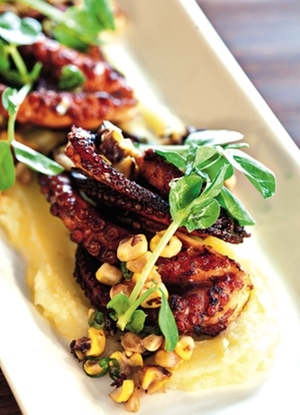 BEST FOR SPECIAL OCCASIONS

1. Komi, Dupont Circle. An intimate dining room and stellar service with zero pretension create a relaxing backdrop for a memorable dinner.
2. Restaurant Eve, Old Town Alexandria. Celebrate with Champagne cocktails, butter-poached lobster, and the miniature birthday-cake dessert. You'll even be given a bag of scone mix for the morning.
3. Volt, Frederick. You can let owner and Top Chef runner-up Bryan Voltaggio cook for you at Table 21—just make a reservation far in advance. The clean-lined main dining room feels special, too.
BEST SERVICE

1. Komi, Dupont Circle. The smart servers exude a warm, familial vibe—many have been there for years.
2. Volt, Frederick. The waitstaff might wear Converse sneakers, but they're serious about making guests feel comfortable.
3. Restaurant Eve, Old Town Alexandria. Genial servers are passionate about the food, from the way it tastes to where the ingredients are grown.
BEST VALUE

1. Ray's the Steaks, Courthouse. Thick cuts of high-quality beef are served for well below what the expense-account steakhouses charge.
2. Dino, Cleveland Park. There are deals aplenty here, from the 33-percent-off wine nights to the generous daily happy hour.
3. Jaleo, Penn Quarter, Crystal City, and Bethesda. José Andrés's tapas let you sample a range of flavors without facing an over-the-top check.
BEST BURGERS

1. Ray's Hell-Burger, Courthouse. Michael Landrum's justifiably popular spot features such toppings as foie gras and roasted bone marrow (plus excellent mac and cheese).
2. BGR the Burger Joint, multiple area locations. This fast-growing franchise—you'll now find outlets in Alabama and Connecticut—specializes in messy-in-a-good-way burgers and thick shakes.
3. Five Guys, multiple area locations. These customizable, griddled-to-order burgers got their start with an Arlington carryout and are now sold in nearly every state.
BEST SEAFOOD

1. Hank's Oyster Bar, Dupont Circle and Old Town Alexandria. The area's best lobster roll plus six varieties of oysters on the blackboard.
2. BlackSalt, Palisades. Jeff Black is passionate about getting the best fish he can, and it shows at his fish market and dining room.
3. PassionFish, Reston. The menu at the best restaurant in Reston Town Center ranges from red-curry lobster to sushi rolls to gumbo.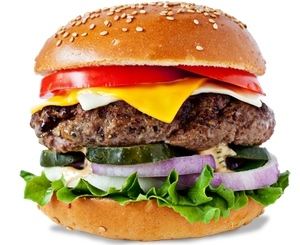 BEST FRENCH

1. Bistrot du Coin, Dupont Circle. This late-night chef hangout specializes in Julia Child–era classics: duck confit, blanquette de veau, boeuf bourguignon, and more.
2. Marcel's, West End. Robert Wiedmaier's elegantly robust food is served in a velvet-draped dining room.
3. L'Auberge Chez François, Great Falls. This colorful 35-year-old cottage restaurant still has its classic prix fixe menu, but it now features the more casual Jacques' Brasserie, too.
BEST ITALIAN

1. Dino, Cleveland Park. For his antipasti, pastas, and roasts, chef/owner Dean Gold puts a premium on ingredients, so you'll see Bev Eggleston's Virginia pork alongside goat cheese from the Cuneo province in Italy.
2. Tosca, Penn Quarter. This plushly minimalist business-dinner favorite is known for delicately sauced, freshly made pastas.
3. Bibiana, Penn Quarter. Executive chef Nick Stefanelli skillfully slips a few surprises onto his seasonally minded menu. If there's a place to try smoked sweetbreads, it's here.
BEST PIZZA

1. 2 Amys, Cleveland Park. This bustling, family-packed pizzeria sticks to the Neapolitan method of pie making.
2. Pete's New Haven Style Apizza, Columbia Heights, Friendship Heights, and Clarendon. Not too thick and not too thin, the 18-inch pizzas here—also available by the slice—are inspired by the crisp-crusted creations of New Haven.
3. Matchbox, Capitol Hill, Penn Quarter, and Rockville. Its sliders get much of the attention, but this fast-growing chainlet—another location is in the works for DC's 14th Street corridor—makes good use of its wood-fired ovens, too.
BEST JAPANESE

1. Kushi, Penn Quarter. This Vampire Weekend–blaring industrial dining room specializes in izakaya-style skewers, sushi, and cocktails made with shochu and sake.
2. Sushiko, Glover Park and Chevy Chase. This 35-year-old sushi house and its flashier spinoff in Montgomery County turn out precisely cut fish along with a raft of small plates.
3. Sushi Taro, Dupont Circle. It's not uncommon to see men with Secret Service wires at this favorite of dignitaries, which specializes in traditional multi-course kaiseki tasting menus and high-end sushi.
Next: Winners for best Indian, fro-yo, desserts, and more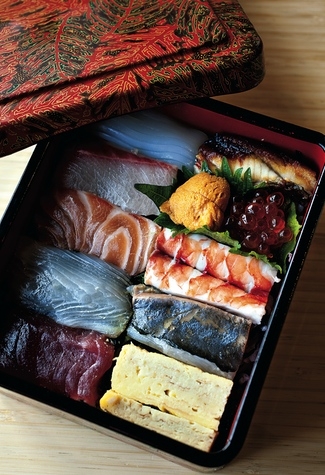 BEST THAI

1. Thai X-ing, Shaw. What was once a tiny carryout is now a dine-in-only restaurant with a $30-to-$40 prix fixe menu.
2. Thaitanic, Logan Circle and Columbia Heights. This humble neighborhood dining room looks innocent enough, but chili-averse beware.
3. Bangkok 54, Arlington. This stylish, low-lit setting puts out one of our favorite Thai dishes in the area: crispy duck with chilies and basil.
BEST CHINESE

1. Meiwah, West End and Chevy Chase. Owner Larry La loves to paper the walls of his neighborhood standbys with photos of famous-for-DC customers.
2. A&J Restaurant, Annandale and Rockville. Northern Chinese–style dim sum—noodles with spicy pork, thousand-layer pancake—is served all day at these spartan houses.
3. Peking Gourmet Inn, Falls Church. As the name suggests, Peking duck is the thing to get at this lazy-Susan spot.
BEST INDIAN

1. Rasika, Penn Quarter. Ashok Bajaj's modern-Indian hit offers complex stews, terrific seafood dishes, and such inventive cocktails as a Dark and Stormy made with butternut-squash soda.
2. Masala Art, Tenleytown. Neighborhood regulars love the lunch buffet, while night brings fiery vindaloos and curries that aren't shy on spice.
3. Indique, Cleveland Park, and Indique Heights, Chevy Chase. A menu of street snacks and creative dishes such as salmon sliders sandwiched into an uttapam pancake set these dining rooms apart from other Indian curry houses.
BEST LATIN AMERICAN

1. Oyamel, Penn Quarter. Mexican small plates with a José Andrés twist, meaning that tres leches cake is accented with pineapple gelatin and margaritas are topped with salt foam.
2. El Centro DF, Logan Circle. Tacos and carne asada in the boomingly loud dining rooms, mescal cocktails in the rooftop sun.
3. Uncle Julio's, multiple Maryland and Virginia locations. Big plates of Tex-Mex enchiladas and fajitas alongside swirled lime-and-sangría margaritas.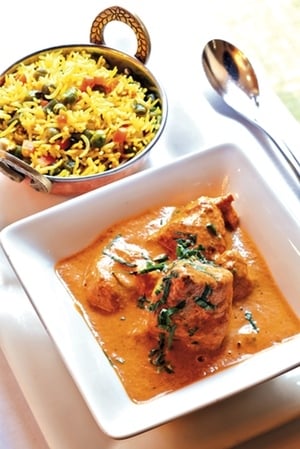 BEST FROZEN YOGURT/ICE CREAM

1. FroZenYo, multiple area locations. Self-serve low-cal frozen yogurt in myriad flavors can be dolled up at the toppings bar.
2. Pinkberry, Dupont Circle, Clarendon, Fairfax, and Leesburg. The Los Angeles–born obsession of many a teenage girl is now on the East Coast.
3. Pitango Gelato, Logan Circle, Penn Quarter, Capitol Hill, and Reston. Gelato and sorbet made with in-season fruits and high-quality ingredients.
BEST RESTAURANT DESSERTS

1. Co Co. Sala, Penn Quarter. This swank lounge is a fantasy place for chocolate lovers.
2. Birch & Barley, Logan Circle. Tiffany MacIsaac excels at spiffed-up versions of oatmeal cream pies and Hostess cupcakes.
3. Central, Penn Quarter. You don't want to miss the sweets—especially Michel Richard's take on a Kit Kat bar—at his boisterous French/American eatery.
BEST BAKERY

1. Baked & Wired, Georgetown. Cookie sandwiches and "hippie crack" granola sit beside straightforward pies and excellent cupcakes.
2. Bayou Bakery, Courthouse. David Guas's Louisiana-inspired treats include bacon-caramel popcorn, lemon curd, and fabulous Oreo-like cookies.
3. Buzz Bakery, Alexandria and Ballston. You won't find blue-glitter-covered Katy Perry cupcakes anywhere else, but the simple espresso-iced Buzz Signature is our favorite.
BEST SANDWICHES

1. Taylor Gourmet, H Street, Northeast; Penn Quarter; and Bethesda. The hoagies here are named for streets in the city that inspired them—Philly.
2. Jetties, Palisades, Cleveland Park, and Bethesda. All-American classics such as the Nobadeer, sourdough bread loaded with turkey, stuffing, and cranberry sauce.
3. The Italian Store, Arlington. The subs here have a rabid following. If you don't call in your order ahead of time, get in line—and wait 45 minutes for your sandwich.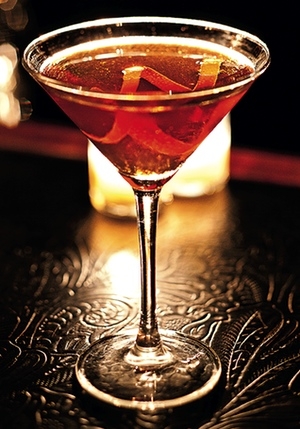 BEST BRUNCH

1. Tabard Inn, Dupont Circle. Warm and cinnamony doughnuts, decadent eggs Benedict, and house-made bagels are the weekend draws at this rowhouse-hotel charmer.
2. Liberty Tavern, Clarendon. Choose between a homey, well-stocked buffet and an à la carte menu of omelets and sandwiches.
3. Masa 14, Logan Circle. For $35 you get all the lychee bellinis, flatbreads, and Latin/Asian small plates you can handle.
BEST COCKTAILS

1. Gibson, U Street. With house-made bitters and esoteric liquors, the drinks at this swankily moody den feel straight out of a vintage bartender's guide.
2. PS 7's, Penn Quarter. The polka-dot-aproned Gina Chersevani is always playing around with new ideas. She's currently turning cocktails into boozy cupcakes.
3. The Passenger, downtown DC. This dark, loud bar fuses a divey spirit with a serious devotion to craft cocktails.
BEST DISHES

1. Palak chaat at Rasika, Penn Quarter. We get requests to track down the recipe for this dish—feather-light leaves of fried spinach doused with tamarind sauce and yogurt—at least once a month. (The chef will never tell.)
2. Sweet-corn agnolotti at Graffiato, Penn Quarter. This freshly made pasta on the restaurant's opening menu was a runaway summer hit.
3. Pumpkin curry at Thai X-ing, Shaw. Asian pumpkin in spicy red curry makes a perfect cold-weather dinner.
This article appears in the December 2011 issue of The Washingtonian.