Illustration by Pop Chart Lab, popchartlab.com.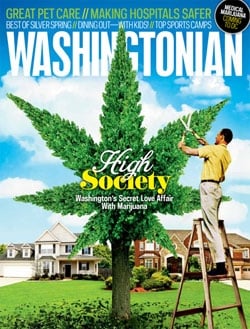 On the afternoon of February 15, 2011, Jaime Zapata, a 32-year-old special agent with US Immigration and Customs Enforcement, was shot to death by members of a drug cartel as he drove along a four-lane highway in Mexico. Zapata's partner, 38-year-old Victor Avila, who survived the attack, later said that as many as 15 gunmen opened fire with automatic rifles, even though Zapata had identified himself as a diplomat and the armored SUV in which the pair was riding bore license plates identifying it as an official vehicle.
Back in Washington, senior administration officials wanted revenge for what they saw as the deliberate killing of a federal agent and the attempted murder of another. Michele Leonhart, head of the Drug Enforcement Administration and a veteran of the drug wars, asked, "What can we do to make an immediate impact against the cartels, to send a message?" recalls Derek Maltz, the special agent in charge of the DEA's Special Operations Division. "We decided to do a law-enforcement strike," Maltz says.
To conduct what became known as Operation Fallen Hero, investigators turned to a little-known Silicon Valley software company called Palantir Technologies. Palantir's expertise is in finding connections among people, places, and events in large repositories of electronic data. Federal agents had amassed a trove of reporting on the drug cartels, their members, their funding mechanisms and smuggling routes. They had dossiers, reports from informants, surveillance images, intercepted electronic communications, footage from drone aircraft. But investigators lacked a way to assemble and share all that intelligence with one another and to quickly find leads buried in mountains of information.
Investigators with Zapata's agency bought Palantir's software, plugged it into their databases, and used it to track down members of the cartel. The results were astonishing.
Palantir helped identify connections among key individuals and organizations. Officials later reported that this kind of painstaking detective work—reading reports, piecing together clues, drawing links among people—would have taken months without technological assistance. With the help of Palantir, large amounts of data from disparate sources were analyzed within days.
Law-enforcement officers across the United States, Mexico, and South America confiscated 467 kilograms of cocaine, 64 pounds of methamphetamine, and 282 weapons and arrested 676 people—including the cartel member suspected of killing Zapata.
Officials were so impressed with Palantir's software that seven months later they bought licenses for 1,150 investigators and analysts across the country. The total price, including training, was $7.5 million a year. The government chose not to seek a bid from some of Palantir's competitors because, officials said, analysts had already tried three products and each "failed to provide the necessary comprehensive solution on missions where our agents risk life and limb."
As far as Washington was concerned, only Palantir would do.
Such an endorsement would be remarkable if it were unique. But over the past three years, Palantir, whose Washington office in Tysons Corner is just six miles from the CIA's headquarters, has become a darling of the US law-enforcement and national-security establishment. Other agencies now use Palantir for some variation on the challenge that bedeviled analysts in Operation Fallen Hero—how to organize and catalog intimidating amounts of data and then find meaningful insights that humans alone usually can't.
Palantir has sold its software to the CIA, the military's Special Command, and the Marine Corps, which use it to help track down terrorists. The FBI, the Defense Intelligence Agency, the National Counterterrorism Center, and the Department of Homeland Security are customers. The director of the National Security Agency has said Palantir's software could help the agency "see" into cyberspace to defend against hackers and spies attempting to breach government computer networks. The board that's set up to oversee federal stimulus spending uses the software to spot fraud. The Los Angeles Police Department uses Palantir. So does the New York Police Department, whose intelligence-and-counterterrorism unit rivals the sophistication of the FBI and the CIA.
Palantir's success in Washington—the likes of which is unheard of for a Silicon Valley start-up—suggests a question: If the US intelligence community had been using the company's software before 9/11, could it have stopped the attacks?
The answer is a qualified yes. Put aside all the obstacles to preemption that a computer program couldn't have removed: There were legal restrictions on how the FBI and CIA worked cases together, regulations that limited investigators' access to information on American citizens, and a set of bureaucratic incentives that favored territoriality over cooperation. But if lawmakers and policymakers overcame those hurdles and if they were no longer an impediment to intragovernmental harmony, then yes, a system designed to locate and then share important clues could give analysts a strong chance of spotting the nascent signals of the 9/11 plot. This may have then led investigators in the direction of some of its architects, whom they could arrest or otherwise take out of commission. If you connect the dots this way, Palantir might have helped save the day.
It's understandable why such a barrier-busting technology wasn't being used on September 10, 2001. But the lack of information-sharing that led to the attacks was almost immediately obvious. So why didn't the government get to work right away on a technological solution to the problem?
There are a few answers to that, starting with this: The government did try to solve the problem, but it failed.
Next: "They provide a product that actually does what they say it can do, and at the price and on the schedule they promise"
In January 2002, the Defense Advanced Research Projects Agency, the military brain trust that invented the Internet and stealth technology, launched a research initiative to develop counterterrorism technologies. Dubbed Total Information Awareness (TIA), its goals were twofold: First, use advanced data-searching-and-integrating software to help the government get a better handle on the massive databases it had already set up but hadn't used to their full potential. Second, use the same technology to search private data stores that might also hold valuable clues, such as airline reservation systems, credit-card records, and phone and e-mail logs.
The animating hypothesis behind TIA was that technology could help analysts identify potential terrorists amid a sea of mostly innocent people. This was an idea for which the technology didn't exist. But such a powerful system would also pose a threat to civil liberties, so TIA would encrypt information about American citizens and place legal controls on analysts using the system.
The man who ended up in charge of the effort, retired admiral John Poindexter, had been thinking about the problem since the early 1980s, when he was on the staff of the White House National Security Council. He had been working for nearly two decades under the presumption that computers could assist counterterrorism analysts.
TIA was shuttered in 2003 amid a national debate over its goals and its director's past—Poindexter was an architect of the Iran-Contra affair and prosecuted for his involvement. But his resignation didn't diminish the government's appetite for his ideas. So it should come as no surprise that Palantir's founders sought Poindexter's counsel.
One day not long after Palantir was launched in 2004, Poindexter received a call from his friend Richard Perle, ex-chair of the Defense Policy Board, asking if he'd come to Perle's house for a meeting with two entrepreneurs he knew from Palo Alto—Alex Karp, Palantir's CEO, and his fellow cofounder Peter Thiel, a billionaire venture capitalist who'd helped start PayPal and was an early investor in Facebook.
The parallels between moving money and fighting al-Qaeda may not be immediately obvious.