Welcome to the first rendition of What I Wear to Work. If you're a regular visitor to fashion blogs, you probably love street style—snaps of great outfits as seen on regular people—as much as we do. Well, that works wonderfully in cities where people actually meander side alleys exhibiting sartorial excellence, but here in DC, we're busy. We've got offices to get to and jobs to dress for. Our wardrobes are as ambitious as, well, our ambitions, and, contrary to what the rest of the country might think, we're not all pantsuits, boring ties, and shoulder pads. That's why every Wednesday we'll be bringing you a peek at the professional wardrobe of a fellow Washingtonian. Think you or someone you know deserves a chance in spotlight? E-mail szlotnick@washingtonian.com with pictures and a job description, and they could be featured here!
—–
Who: Maggie Hoak, 27
Assistant manager of national advancement in the Office of Development at the John F. Kennedy Center for the Performing Arts
What she does: I manage two of the advisory boards at the Kennedy Center—the National Committee for the Performing Arts and the National Symphony Orchestra National Trustees. I am currently preparing for the committees' upcoming meetings, which will take place in New Orleans, Louisiana, and Los Angeles, California. It requires a lot of planning and constant communication with the members.
Describe your work style:
No casual Fridays here! I always try to dress professionally each day at the office, because I never know when I'll have to run to a meeting with a donor or stay late for a performance. I personally don't like to wear suits, so I try to mix and match basics with fun and unique pieces. It's also important to be comfortable, and I like to wear things I can easily run around in. I am constantly getting teased about the box of shoes under my desk. I have been known to throw on a pair of heels and some red lipstick to take my outfit from casual to dressy.
Outfit One: A typical day at the office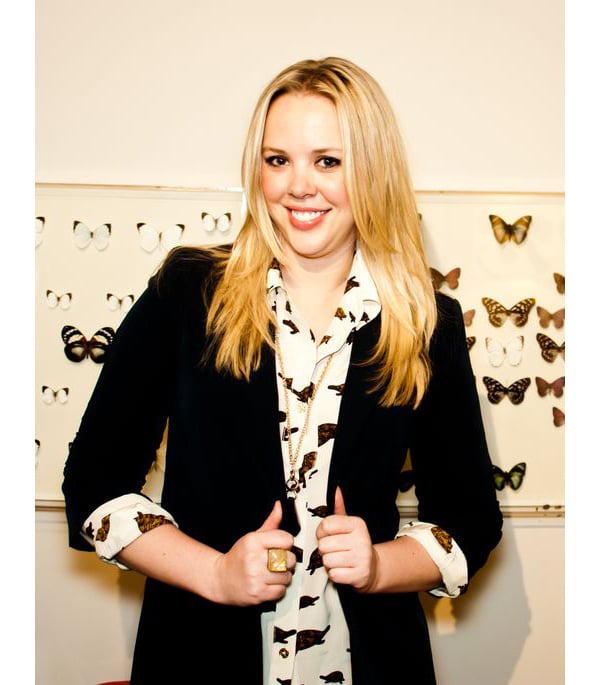 I love this blouse! It adds so much personality to my basic blazer and cropped pants. I wear this as an everyday outfit for the office. The blazer is also a go-to weekend look—I love to layer it over dresses.
Elizabeth and James blazer, Tory Burch turtle blouse, and Henri Bendel ring.
Outfit Two: A universal crowd pleaser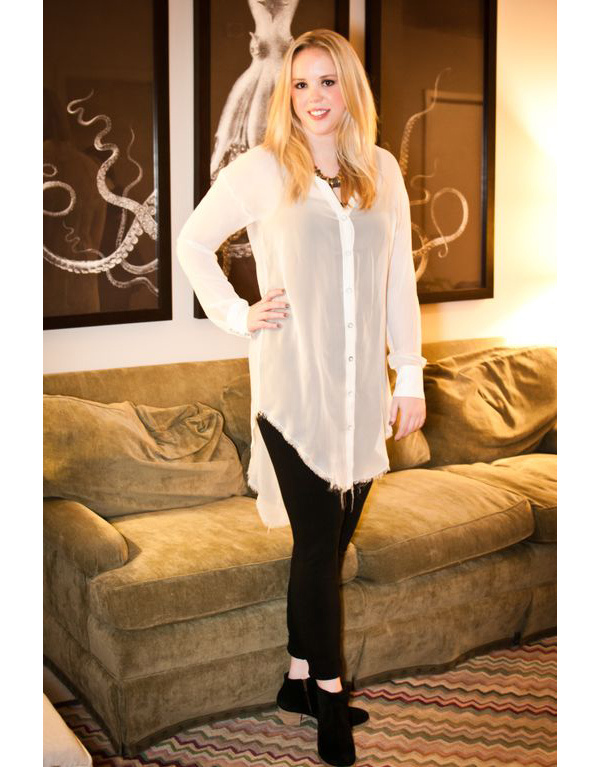 The length of this shirt adds a fun twist to a basic blouse. I wear it over my staple black skinny pants and always add different accessories to spice it up. It's also great for layering sweaters and jackets on top. Depending on the shoes and accessories, I can wear this any day of the week to work.
Rag and Bone blouse, J.Crew pixie pants, Madewell shoes, and Banana Republic necklace.
Outfit Three: A big meeting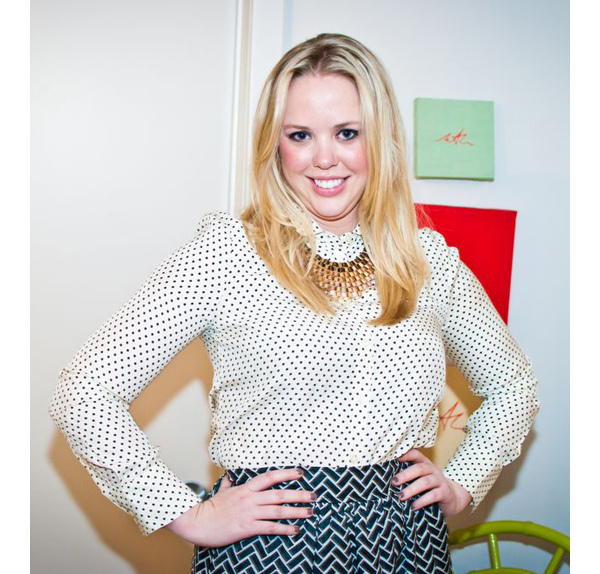 One of my favorites. I love black and white, and mixing different patterns. I wear this outfit for important meetings and special events at work. It's definitely a dressier look, but I can easily take it from day to night. The mix of patterns also adds something special to the basic skirt and blouse.
Madewell blouse, Tibi skirt, and ribbon chain necklace from Charm Georgetown.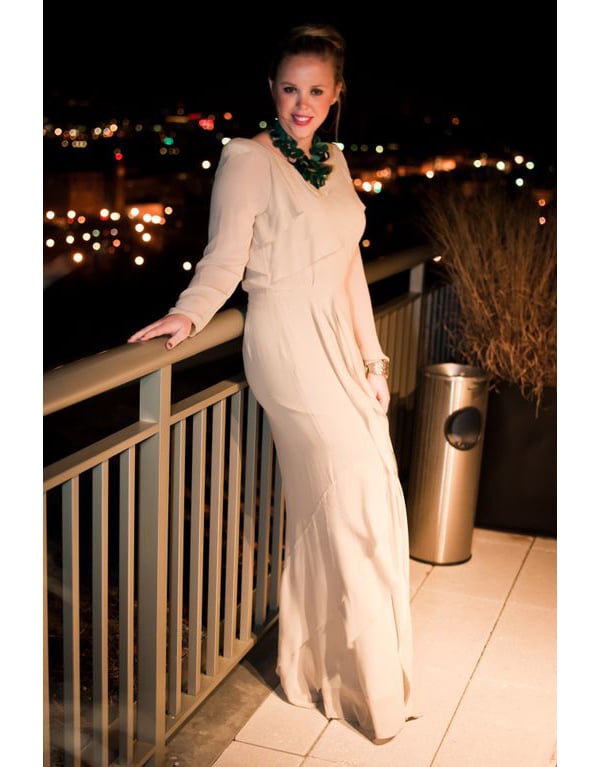 This is my favorite dress ever. Ever. I must admit I've worn it many times, and I can never get enough. It made an appearance two years in a row at the Kennedy Center Honors Gala, as well as at the NSO Season Opening Ball. I am obsessed with the shoulder pads, the sheer sleeves, and the waves going down the front. At events, I'm usually running around, and this dress allows me to feel elegant without being constrained.
Malene Birger gown, Queen Bee necklace, and bracelet from a trip to India for business with the Kennedy Center.
All photographs by Kate Warren.