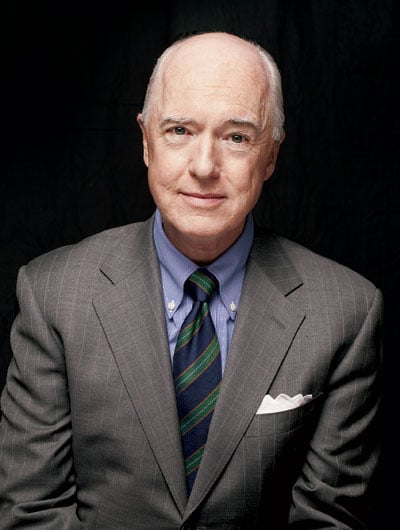 The piece of advice: It's not elegant, but the advice–from my first client–has proved helpful across a lifetime of hiring: "You would always rather wrestle a bear than flog a dead horse."
The book: Science and Health, the textbook for the Christian Science Church. My sister and I were raised as Christian Scientists by a remarkably devout mother. Christian Science has a radical view of life–that God created the world, including man, as perfect, wholly spiritual, with no touch of sin, disease, or death. I'm no longer a Christian Scientist, but the hard-wiring is done.
At age 36, I met a problem doctors and hospitals didn't fix. I lost my voice for six utterly silent months and then lost it for long chapters across the following 14 years. There were low moments. I think the distance I could keep from despair was largely what remained of my Christian Science faith.
The early job: At age 13–and for three years–I was a groom at Meadowbrook Stables in Chevy Chase, mucking out the pony stalls. At age 19, I was a summer intern in the East Wing of the White House. That year was 1973. No one went to jail from the stables.
The Failure or Setback: I didn't mean to be a businessman. I meant to be a US senator. That's still the case. What happened?
This article appears in the March 2012 issue of The Washingtonian.