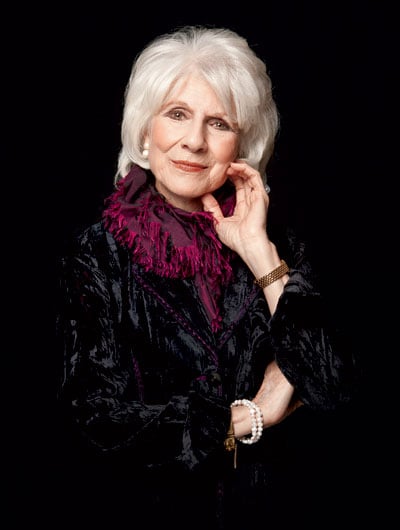 The turning point: My father came here from Beirut and my mother from Alexandria, Egypt. They had in mind for me a career as a secretary and marriage to an Arab. I married when I was 19. My mother died two months later, my father ten months after that. For the first time in my life, I was free to make my own decisions, and the first one I made was to get a divorce. I wanted too much out of life. And then meeting my husband, John Rehm, opened up the whole world. We've been married since 1959.
The book: The Brothers Karamazov and Of Human Bondage were on my desk when John first walked into my office at the State Department. He was a lawyer and I was a secretary, and he couldn't get over the fact that I was reading these books. I'd never been to college, so I was trying to become more educated.
The mentor: Irma Aandahl, my first boss at WAMU. She was the host of The Home Show, and I was a volunteer. She taught me everything–how to cut tape, how to edit. A few years later, after I'd left to work elsewhere in radio, she called to tell me she was retiring. I applied to be the on-air host–along with a hundred other people–and I got it.
The piece of advice: I remember asking Irma, "How do I sound?" And she said, "Don't think about that. It's what's up here, in your head, that counts. Stop worrying about your voice and think about what you need to know before you speak."
This article appears in the April 2012 issue of The Washingtonian.