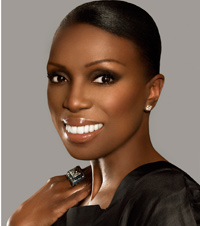 A-list celebs have descended on Washington, and your favorite politicos are buffed to a shine. It can only mean one thing: It's time for the annual White House Correspondents' Association Dinner. And now, the question on everyone's minds: What will Mrs. O. wear? To guide us in our speculation, we consulted Mikki Taylor, the author of Commander in Chic: Every Woman's Guide to Managing Her Style Like a First Lady and editor-at-large at Essence. Applying her expertise, Mikki has selected five seriously covetable options for the First Lady's night out. If we were FLOTUS, we'd take one of each.
1) "Naeem Khan's floral masterpiece! Spring is in the air, and Khan's floral one-shoulder gown is one of the season's knockouts. It speaks to Mrs. Obama's classic-with-a-twist style, combining her love of color and prints in one glamorous gown. I'd love to see her wear her hair up and work an exquisite pair of shoulder-skimming earrings that move when she speaks."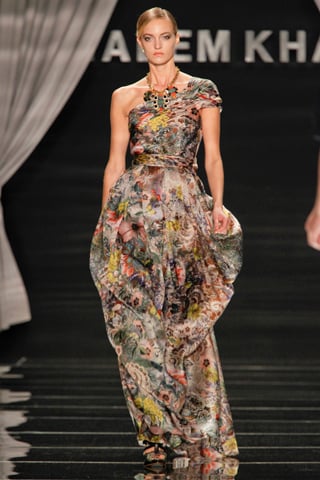 2) "Pamela Roland's glacier blue column of pleats and cascading ruffles. Utterly fresh yet totally sophisticated at the same time, this gown gives new meaning to making an entrance in seemingly effortless fashion. I'm also smitten by the thought of this directional blue hue against Mrs. O.'s beautiful skin."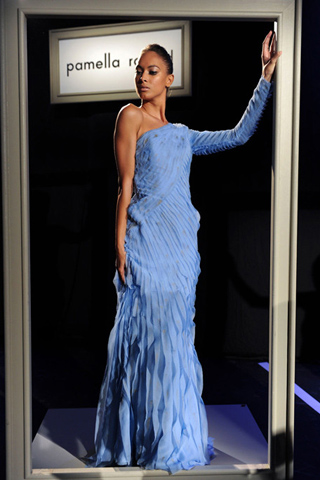 3) "Oscar de la Renta's pleated lamé column. The look is modern, chic, elegant, and in keeping with the First Lady's timeless allure. It's quite perfect, too, for a dazzling pair of shoulder dusters by Tom Binns–an Obama favorite."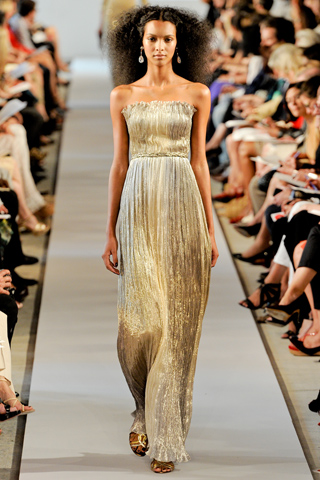 4) "Marchesa's shimmering fantasy of a gown in platinum calls for an evening such as this. I love the illusion neckline and the filmy layers of silk with elegant crystals throughout–just dazzling!"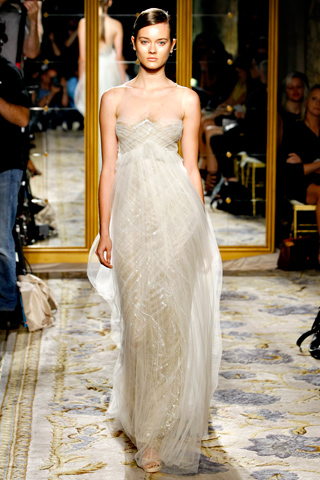 5) "Elie Saab's electric blue off-the-shoulder wonder! Every Commander in Chic should have an Elie Saab, and this one is for keeps with its elegant silhouette and glorious hue."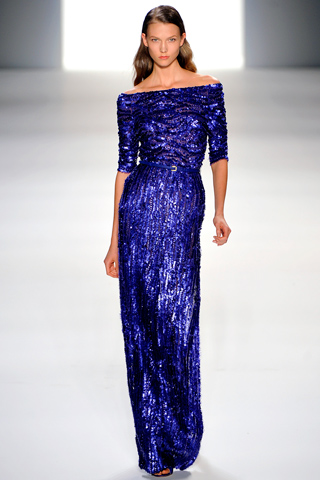 All photographs courtesy of the designer's websites.