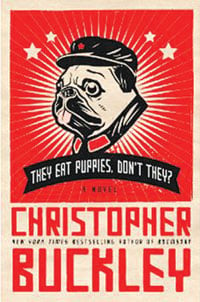 Two of the nation's top historians are out with massive tomes in May. Two-time Pulitzer Prize-winning biographer Robert A. Caro returns with The Passage of Power, the fourth volume in his LBJ series. The new book covers six years of the Texan's life: 1958 to 1964, during which the Senate majority leader became Vice President and then, following JFK's assassination, President.
The latest doorstop by Steve Coll, another double Pulitzer winner, is Private Empire: ExxonMobil and American Power. It examines the history of America's largest oil company, from the Exxon Valdez spill in 1989 to Exxon and Mobil's 1999 merger to the powerhouse's secretive corporate culture today.
Want something shorter? Satirist Christopher Buckley indelicately tackles the delicate balance of US-China relations in his new novel, They Eat Puppies, Don't They? In The Great Divergence: America's Growing Inequality Crisis and What We Can Do About It, the New Republic's Timothy Noah pens what amounts to a very long magazine article explaining how the 1 percent pulled away from the 99 percent.
This article appears in the May 2012 issue of The Washingtonian.