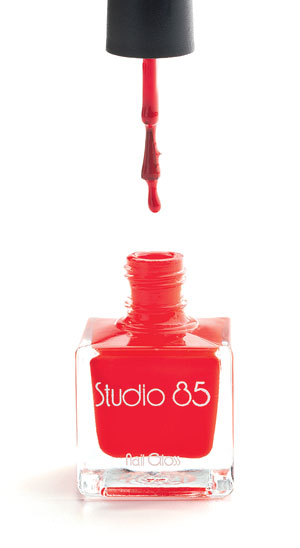 Best Local Beauty Product
Studio85 stocks its own line of colorful nail polishes inspired by DC. Shades include a regal blue named 1600, a sparkling black called Go Go, and U St., a shimmering lavender. 53 Florida Ave., NW; 415-606-3640.
Best False Lashes
Blame it on the Mad Men-inspired return to über-feminine glamour: From runways to the red carpet to Capitol Hill, women are trading messy mascara for bold, lush false eyelashes.
Our favorite lash guru? Nusta Spa's Titi Lee Dawodu, who spends up to three hours painstakingly placing microscopic strands of silk throughout your lash line to create a curvy, full look that lasts a month. Because the adhesive is eco-friendly, even sensitive eyes can get these fluttery falsies. The service costs $125 to $275, depending on how much fringe you need. 1129 20th St., NW; 202-530-5700.