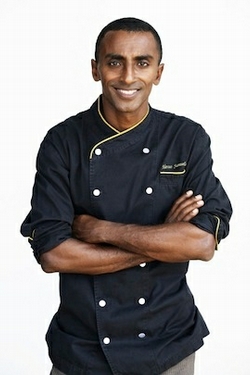 Happy Tequila Day! Today is—why not?—National Tequila Day. Mexico may own that one, but we can still have specials. Here is the rundown.
Brews With Blues: Bethesda's Food, Wine & Co. is adding beer to its moniker with a beer talk series, beginning tonight at 8 (it ends at 10). Colorado brewery Oskar Blues is in the house, and you can chat about the beers with brand manager Matt Zrebiec and the restaurant's experts while sampling the likes of Deviant Dale's IPA and snacking on dishes such as barbecue beef brisket, tater tots, and Yella Pils-marinated salmon from chef Michael Harr. Call 301-652-8008 for reservations ($50 per person).
Serious 'Cue: Take an early lunch break and head to the Library of Congress right now for a lecture from prolific author and grill master Steven Raichlen on the evolution of barbecue—from Homer's contribution to kettle grills. The event is free and open to the public.
Eat With a Shepherd: Bring your flock to Dino on Wednesday at 6:30 for a reception and ten-course tasting dinner with shepherd Craig Rogers and his Border Springs lambs. The nose-to-tail menu—which will be eaten communally—includes everything from lamb tongue to sweetbreads and loin chops, plus an optional Italian wine pairing ($60 per person; $95 with wine). Call 202-696-2966 for reservations, and have your credit card handy when you do.
Gospel Supper: Hill Country hosts its second barbecue and blues event on Sunday with Grammy-winning singer-songwriter Jim Lauderdale at 6 PM (entry is $15). Along with tunes you can order a platter with brisket, chicken, house-made hot links, and more ($20); get items from the regular menu; and take advantage of happy hour drink specials until 7 PM.
Hell Yes, Chef: Dreamy celebrity toque and restaurateur Marcus Samuelsson is headed to the Howard Theatre on Sunday—he designed the menu there—for a cooking demonstration and tasting. The doors open at 6 PM, and there's also a live jazz performance. Tickets ($50) include the tasting, a glass of wine, and an autographed copy of Samuelsson's memoir, Yes, Chef.