With the downtown coffeehouse landscape filled with Starbucks, Au Bon Pain, and other giant chains, it's nice to see a local face enter the fray. Opening August 21, Bean & Bite is the first fast-casual venture by Againn co-owner Mark Weiss. Weiss says staff will be out front of the shop today handing out free samples of coffee and cookies.
For their design concept, Weiss and business partner Romeo Santos
chose the popular rustic-industrial mashup, combining stained concrete
floors with warm wooden cabinets they crafted themselves in Weiss's
garage. You can see a similar traditional-modern dynamic playing out in
the coffee drinks. Lattes and cappuccinos are doled out from sleek German machines that dispense espresso mixed with organic milk from
grass-fed bovines at the touch of a button. More traditional drip
coffee—brewed with PT's Coffee Roasting Company, Intelligentsia Coffee
from Chicago, and MadCap Coffee—can be found nearby.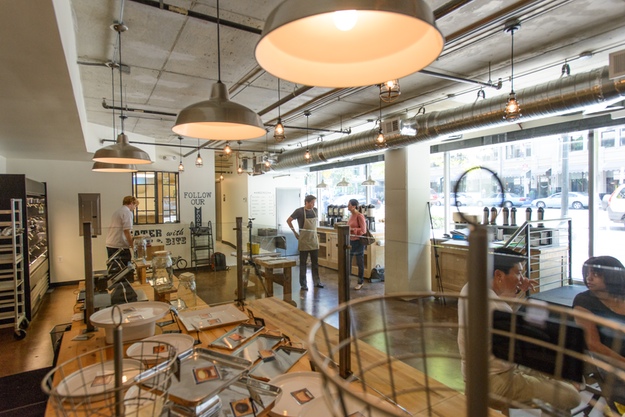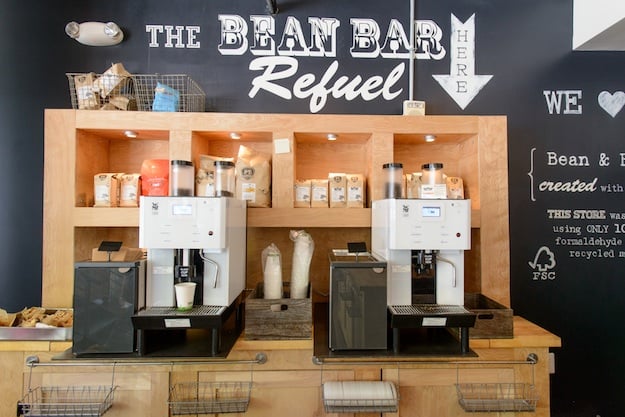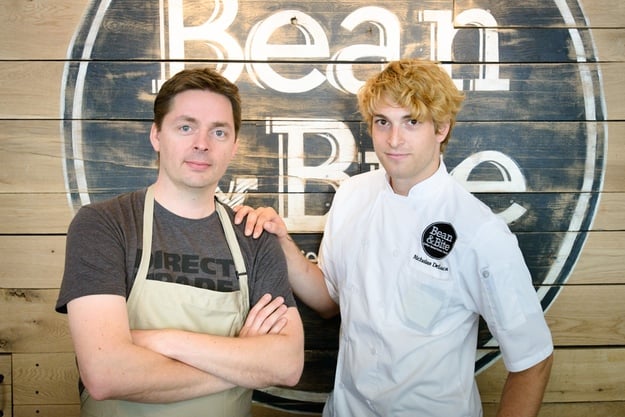 Pastry chef Nicholas Deluca, formerly of Brasserie Beck, provides the berry muffins, chocolate chip cookies, cinnamon scones, cupcakes, and other crumbly sweets behind the glass display case, as well as the loaves of sourdough and focaccia that are stored above it. The breads also show up in a refrigerator display that holds turkey, ham, roast beef, and caprese sandwiches made daily. There are also DIY salads: Grab a bowl filled with greens and top it with ingredients such as chicken, tuna, chickpeas, goat cheese, tomatoes, and house-made dressings.
Once the coffee shop is up and running, Weiss plans to implement a membership program wherein guests can sign up and have Bean & Bite donate five cents on all items purchased to an associated charity of the member's choosing. Another future possibility: limited seating—for now the shop is takeout only.
Bean & Bite. 1152 15th St., NW; beanandbite.com. Open Monday through Friday 7 to 6.