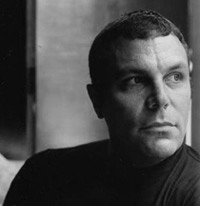 French bistro chefs, get your résumés ready. After months of rumors and false starts surrounding a 14th Street French eatery from restaurateur Stephen Starr, the tight-lipped Starr Restaurants crew is finally opening up about the project. A Prince of Petworth reader who attended the Board of Zoning Adjustment meeting for the upcoming Parc Deux—a spinoff of Parc Brasserie in Philadelphia—notes that the architect and a representative revealed that the 280-seat space is on track for a January debut.
First things first: They'll need a chef to helm the kitchen. We spotted the
following ad on LinkedIn for an executive chef with five years of
industry experience and a history with Gallic cuisine. If that sounds
like you, there's a shot of joining the 28-restaurant-deep group.
Job Description
At the present time, STARR Restaurant Group has a need for an Executive Chef with prior French bistro culinary experience to be part of a new restaurant opening in the Greater Washington DC area. The Exec Chef will be fully responsible for daily execution of all food service, quality, technique, portion, presentation, food cost, menu pricing, and menu innovation.
Essential Responsibilities
Manage day-to-day Kitchen operations and Culinary team
Track food costs while Managing Vendors to provide Standard CFC Cost-efficient Products
Estimate food consumption and requisition of food purchase
Standardize production recipes to ensure consistent quality
Responsible for continued growth of overall catering: Cost, Quality, Presentation and Innovation
Ensure that appropriate Sanitation, Maintenance and Safety Standards are followed
Train and manage kitchen personnel and supervise all culinary activities
Desired Skills & Experience
Culinary focused Associate's or Bachelor's degree with French training highly preferred
5 years Industry and Culinary Management experience
MUST have prior Exec Chef or Sous Chef experience directing a team at a high-volume French cuisine restaurant
Experience of Microsoft Office applications highly preferred.