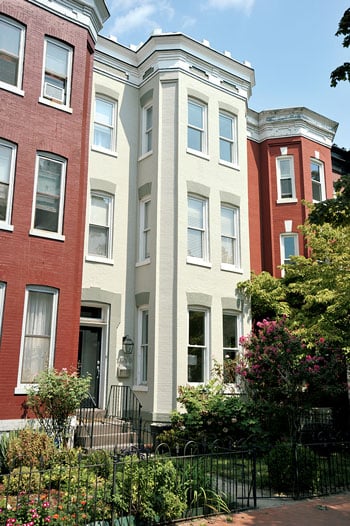 In DC
Lawyer
Joshua Holzer and his wife, Lianne, sold a
four-bedroom, four-bath Federal-style house on Dumbarton Street in
Georgetown for $1.8 million. Featured in Washington Spaces
magazine, it has a landscaped garden with outdoor fireplace and waterfall.
Holzer is chief compliance counsel for global trade at the pharmaceutical
company Pfizer.
Ambassador Akan Ismaili bought a
three-bedroom, three-bath condo on Wyoming Avenue in Kalorama for $1.7
million. The second-floor unit has 28 windows and parking for two cars.
Ismaili was named the Republic of Kosovo's ambassador to the United States
in May.
New-media entrepreneurs Tim and Laura
O'Shaughnessy sold a four-bedroom, three-bath Victorian rowhouse
near the U Street corridor for $1.2 million. Tim O'Shaughnessy is
cofounder and CEO of the deals company LivingSocial; Laura
O'Shaughnessy—daughter of Washington Post Company chairman Donald
Graham—is CEO of SocialCode, a Washington Post Company-owned advertising
agency that uses social media to expand client brands.
Political strategist and pundit Donna Brazile
bought a five-bedroom, five-bath Colonial in Crestwood for $1.2 million.
Built in 1926, it has a two-car garage, wet bar, and master suite with
walk-in closet. The campaign manager for Al Gore in 2000 and a member of
the Democratic National Committee, Brazile is a contributor to CNN and ABC
News and a columnist for Roll Call.
Journalist Dan Froomkin and lawyer
Paige Fitzgerald sold a three-bedroom, three-bath
Colonial on 39th Street in Cleveland Park for $910,000. Froomkin, a former
Washingtonpost.com writer, is the Huffington Post's senior Washington
correspondent. Fitzgerald is deputy chief of the Justice Department's
civil-rights division.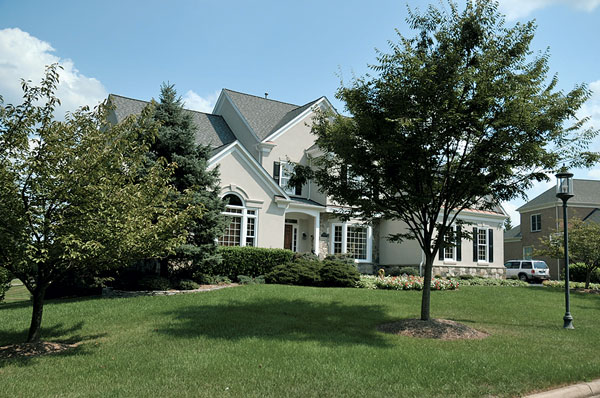 IN VIRGINIA
Lawyer CG
Appleby and his wife, Nancy, sold a
five-bedroom, seven-bath Colonial on Brook Valley Lane in McLean for $3.2
million. The house—with exercise room and wood-paneled library—sits on a
gated, two-acre lot with a waterfall. Formerly general counsel at Booz
Allen Hamilton, Appleby now is the McLean-based consulting firm's senior
executive adviser. He also chairs the board of the Chesapeake Bay Maritime
Museum.
Businessman John Forch sold a six-bedroom,
six-bath Colonial in McLean for $1.7 million. The 5,200-square-foot house
has a three-car garage. Forch, a former managing partner at
PricewaterhouseCoopers, is now managing partner at Forch & Associates,
a Vienna-based accounting and advisory firm.
Lawyer Scott Morehouse bought a six-bedroom,
seven-bath house on Hannah Farm Court in Oakton for $1.7 million. The
property includes a library with a fireplace, outdoor pool, and three-car
garage. Morehouse is a shareholder at the law firm Greenberg Traurig,
where he specializes in real estate.
Lawyer Kirk Shaffer and his wife,
Dana, bought a five-bedroom, five-bath Colonial on Old
Dominion Drive in Arlington for $1.3 million. The house has five
fireplaces. Shaffer is senior counsel at the law firm Crowell &
Moring, where he specializes in airport and aviation policy.
Some sales information provided by American City Business Leads
and Diana Hart of TTR Sotheby's International Realty.
This article appears in the October 2012 issue of The Washingtonian.