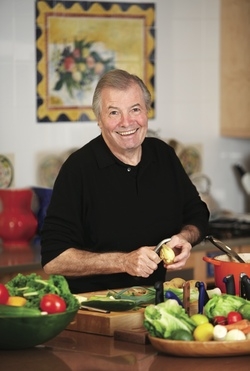 Hurricane Sandy canceled many events in her wake this week, but this weekend Washington is back on track to bring you plenty of food-related fun. Check out events starting this Thursday, plus our very own boozy event you'll want to nab tickets to.
Drive-in movie: Join Bryan Voltaggio and the folks at Family Meal for a good ol' fashioned drive-in movie on Friday at 7:30 PM. The flick: Attack of the Giant Leeches. The fuel: thankfully not leeches. There'll be a cash-bar outside and full-service inside, so bring a chair and a blanket and plan to snuggle up.
Metro Cooking Show: The annual Metropolitan Cooking & Entertaining Show returns to the Convention Center on Saturday and Sunday with the usual lineup of all-star food personalities like Tom Colicchio, Giada De Laurentiis, Jacques Pépin, and Gail Simmons (whom we just chatted with about all things Top Chef). Ticket prices vary by event, but look for celebrity chef booking signings, cooking demos, tastings, and more.
Celebrity chef dinner: Scott Drewno, Haidar Karoum, Bertrand Chemel, and other big-name toques gather on Sunday for a celebration and memorial benefit for the children of former 2941 chef Patrick Deiss, who passed away this summer. Passed hors d'ouevres and cocktails start at 2941 at 5:30 (for $75), or go for the full evening with a five course tasting menu and wine pairings ($250). Call 703-270-1500 for reservations.
Coming up next week:
Whiskey extravaganza: We at The Washingtonian like our fine spirits, so much so that we're putting on a whole On the Rocks party on Wednesday at 6:30 PM with a host of whiskeys, tequilas, gins, and other libations. Head to the Renaissance Hotel in Dupont for WhistlePig rye, Ilegal mescal, Sheep Ditch Scotch, Smooth Ambler bourbon, and many other sought-after sips. Tickets are $85; use the WASH15 promo code when purchasing for $15 off.