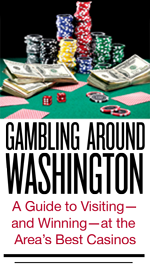 Approximately 2 to 3 percent of the US population has a
gambling problem, but many adults don't realize they have a problem until
they've lost thousands of dollars—and family and friends. "That's why
gambling is often called the hidden addiction," says Keith S. Whyte,
executive director of the National Council on Problem Gambling. Here are
four signs you might have a gambling problem.
1. You've become a talented liar
When it comes to gamblers' lies, Whyte has heard them all. One
man used to start fights with his wife so he'd have an excuse to get out
of the house and go to the casino.
2. You remember the wins but never the losses
It's a telltale sign you have a problem when you start
concealing from others how much money you've lost. It's especially bad
when you say to yourself, "I'm one bet away from winning everything
back."
3. Your credit card is your friend
Gambling on credit is a "big no-no," says Whyte. One of the
most heartbreaking stories he has heard involved a 75-year-old man who
spent more than $30,000 on lottery tickets. He lost his house, his wife,
and his children.
4. You lose track of time and money
If you can't set a time or money limit when hitting the slots,
it's time to seek help, says Whyte. Use only disposable income, and be
prepared for a loss you can afford. "Maybe you set a limit of $500 and
think it's not a lot," says Whyte. "But when you go to the casino once a
week, that's a whole lot of money added up."
If you think you have a problem, call the free, confidential
National Problem Gambling Helpline at 800-522-4700.
This article appears in the November 2012 issue of The Washingtonian.