While the pundits speculate about your Cabinet, Mr. President, I wonder what your second tour of the area's restaurant scene will look like—in other words, your agenda as First Eater. I consider it my gastronomic duty to help.
Four years ago, sir, I recommended ten restaurants that I thought would help you master the local culture as well as score a few political points. All in all, your dining-out record in the first term was a good one, if not as broadly inspiring as your rhetoric had led me to believe. You were far more activist in making the rounds than any of your modern predecessors, but the restaurants you picked were generally play-it-safe choices (a single ethnic restaurant?) and your menu selections were as rigid and conservative as Trent Lott's hair. Heck, you chowed down on a bacon cheeseburger at Mintwood Place—a restaurant with some of the best French-bistro cooking in Washington.
My goal this time is simply to help you and your family maximize your enjoyment of the area in your remaining years in office. Rather than impose my enthusiasms on you, I've taken note of your first-term preferences to craft a practical second-term agenda. And don't worry: I've got you covered for burgers.
Burgers and Takeout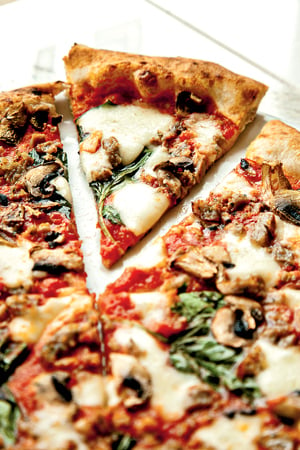 You've logged two trips to Ray's Hell-Burger in Arlington, the first with Joe Biden, the second with Russian president Dmitry Medvedev—making Ray's the only restaurant in the area to garner a return visit. Message received: You're not the effete, Euro-leaning food snob your opponents made you out to be. You're a man of the patty—hence, of the people.
But there's a constellation of options beyond Ray's, including Bobby's Burger Palace, the small-chain joint from Bobby Flay. (Of the two area locations, I prefer the one in College Park.) The burgers are fat and juicy, and the sesame bun doesn't ride on top, as too many boutique burger buns do, but presses neatly into the meat. Might I suggest being photographed with the Dallas burger, topped with coleslaw and barbecue sauce? That's a red-state-ready photo op right there.
Your takeout stops have included Five Guys, Del Ray Pizzeria, and Texas Ribs & BBQ. Time to make the acquaintance of Menomalé in DC's Brookland neighborhood, a charming upstart and slinger of some of the area's best pizzas. The basic Margherita is terrific, as is a version with house-smoked turkey and red peppers. And don't miss the panuozzos—sandwiches made with repurposed pizza dough. A version with prosciutto and mozzarella is like a ham sandwich gone to the opera.
Ethnic Eats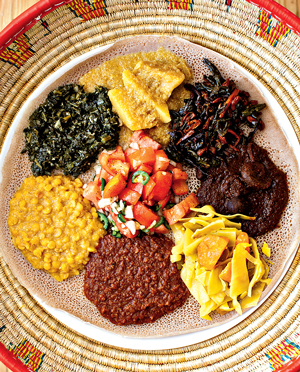 There's room for improvement here, Mr. President. I was surprised that you gave such scant attention to the area's exciting ethnic-dining scene, with just a single visit to the Korean restaurant Woo Lae Oak, in Tysons, for dinner with South Korean president Lee Myung-bak.
This time, how about dinner at the area's best Ethiopian restaurant, Ethiopic, on Northeast DC's H Street? Go for the tibs, crusty-edged slices of lamb or beef with sautéed onions and peppers—a satisfying plate for meat-and-potatoes diners like you.
And you simply can't go another four years without sampling the wealth of Vietnamese cooking here. That means a trip to the Eden Center in Falls Church, a strip-mall cornucopia of restaurants, cafes, bánh mì shops, and bakeries—among them Huong Viet, one of the best Vietnamese kitchens in the area, and Rice Paper, a stylish and tasty newcomer.
Sweets
You've taken the girls to the Dairy Godmother in Alexandria's Del Ray and Thomas Sweet in Georgetown. Your next stop for frozen treats should be Dolcezza, the gelato shop in Georgetown, Dupont Circle, and Bethesda. Owner Robb Duncan is fanatical about his ingredients and relentless in his quest for interesting new flavors. His Argentinean-style dulce de leche is so good it might even make you momentarily forget your intractable battle with congressional Republicans.
Date Nights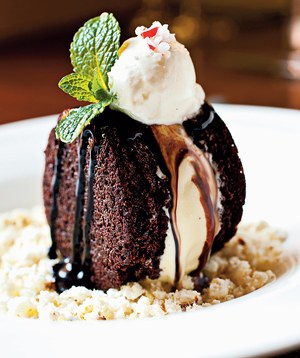 Believe me, sir, I know how hard it must be to find the time to go out to dinner, just the two of you. It's hard for my wife and me, and we don't have to think about the jobs report, the Middle East, or the fiscal cliff.
You and Michelle have done well in this category, having already logged meals at Citronelle (now temporarily closed), Tosca, Vermilion, and Komi. The next restaurants on your list should be two Dupont Circle-area gems: Eola and Little Serow. Both are independently owned, with kitchens that are—to put it in political terms—rigorously "on message." Eola serves a rustic version of contemporary American cooking in a charming rowhouse; Little Serow (from Komi chef Johnny Monis) is a spicy and thrilling tour of northern Thailand.
Proof, a wine bar and restaurant in DC's Penn Quarter that your wife has already visited, belongs on your list, too—the small-plates-heavy menu has something for just about every taste. I'm partial to the flatbreads, any of the pastas, and the foie gras with johnnycakes. And with a dining room so dark that patrons read the wine list by flashlight, you might get away without being seen by anybody but your Secret Service detail.
Birthdays and Anniversaries
You've hit many of the biggies, but there are some glaring omissions. Given your love of Italian food, I'm surprised you've skipped Peter Pastan's Obelisk near Dupont Circle. The room is quiet and cozy, the cooking has the mastery and elegance of a short, well-turned speech, and you'll feel far away from the hubbub.
Fiola, at the edge of Penn Quarter, is handsome and sumptuous. Chef Fabio Trabocchi is a passionate craftsman. His kitchen turns out beautiful preparations of fish and some of the best pastas in the country—go for the pappardelle with wild-hare ragu.
Less than ten blocks from the White House is one of the city's bastions of old-world elegance, not to mention one of its best restaurants: Robert Wiedmaier's French/Belgian hybrid, Marcel's. The signature boudin blanc is the kind of cuisine that has fallen out of favor in these days of shortcuts and fusion faddishness, but that just makes it all the more special. And no staff is more knowledgeable or pampering.
One more option, and it's the polar opposite of Marcel's: Minibar, where five nights a week chef José Andrés stages a kind of culinary performance art. Cocktails are made to appear as snow cones, flatbreads are conjured almost literally out of thin air, and flavor combinations we think we know are cubistically taken apart and ingeniously reassembled. It's the toughest (and most annoying) reservation in Washington right now, but I've got to think the leader of the free world would be able to circumvent the month-out, e-mail-only process.
Todd Kliman, a Washingtonian food and wine editor and restaurant critic, has—ahem—never received an invitation to a meal at the White House.
This article appears in the January 2013 issue of Washingtonian.