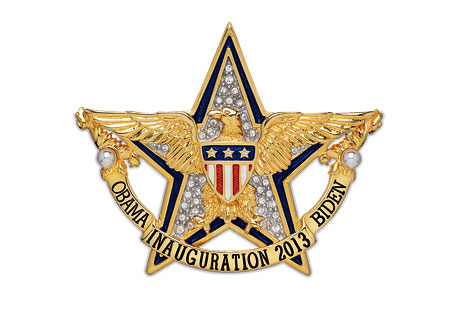 1. It's not a political milestone
without a commemorative Ann Hand pin ($75 at
annhand.com).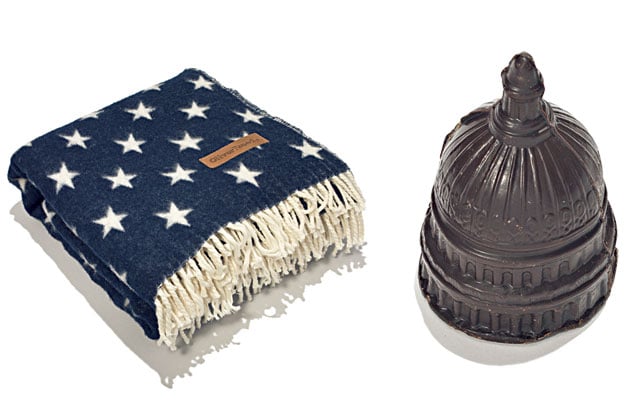 2. At Saks Fifth Avenue's
Inauguration Station (Tysons Galleria; 703-761-0700), you'll find Oliver
Tweed's star-patterned plush merino-lambswool throw
($250) and Edward Marc's Americana chocolates ($2.50 to
$14).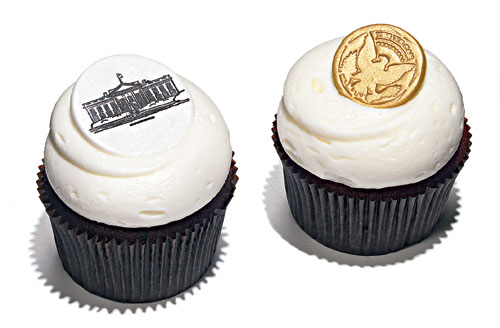 3. The inaugural sweets at
Georgetown Cupcake (3301 M St., NW; 202-333-8448)
include red-velvet cake with a gold embossed eagle ($29
for a dozen).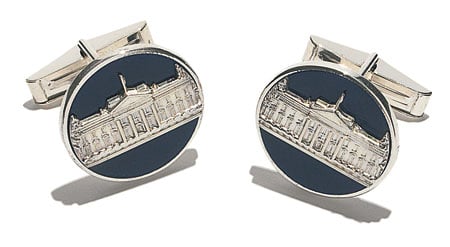 4. Tiny Jewel Box's gift selection
includes these $155 sterling-silver White House cuff links
(1147 Connecticut Ave., NW; 202-393-2747).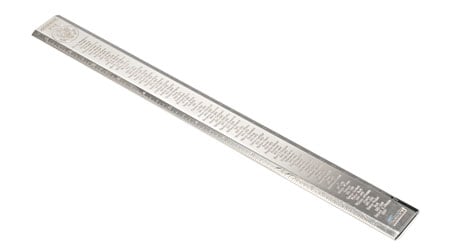 5. Guests at the Ritz-Carlton
Georgetown (3100 South St., NW; 202-912-4100) receive a variety of lavish
memorabilia. Among the gifts: Asprey's sterling-silver
ruler engraved with the names of all the US Presidents, valued at
$2,150.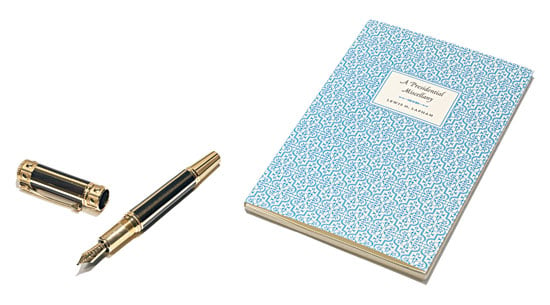 6. At the St. Regis hotel (923 16th
St., NW; 202-638-2626), visitors can browse a selection of Montblanc
leather goods and writing pieces fit for a president—such as the
limited-edition gold-diamond-and-grenadille James Madison fountain
pen ($33,000). The book A Presidential Miscellany
($40) includes everything from Secret Service presidential code
names to a history of White House pets.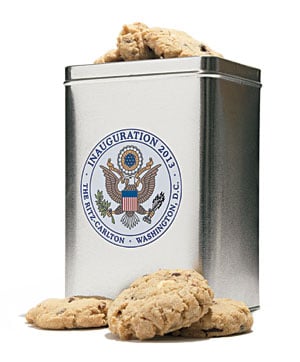 7. Among the gifts guests receive at
the Ritz-Carlton in DC's West End (1150 22nd St., NW; 202-835-0500) is a
tin of Michelle Obama's favorite cookies, made by student
chefs at DC Central Kitchen.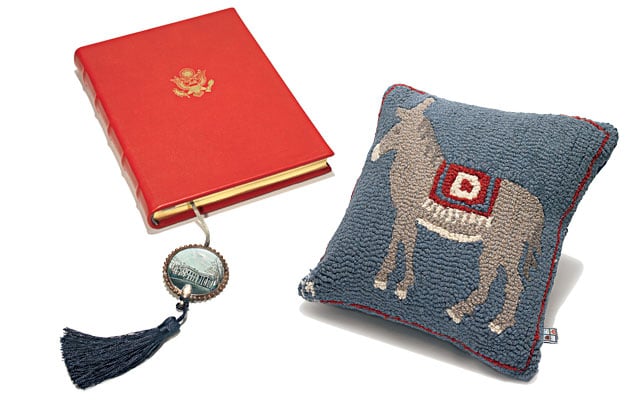 8. Three more ideas from Tiny Jewel
Box: a $95 replica of the journal Michelle Obama gave Laura
Bush at the 2009 inauguration; an $85 brass-and-silk
bookmark with a turn-of-the-century print of the White House; and
an $80 handmade donkey
pillow.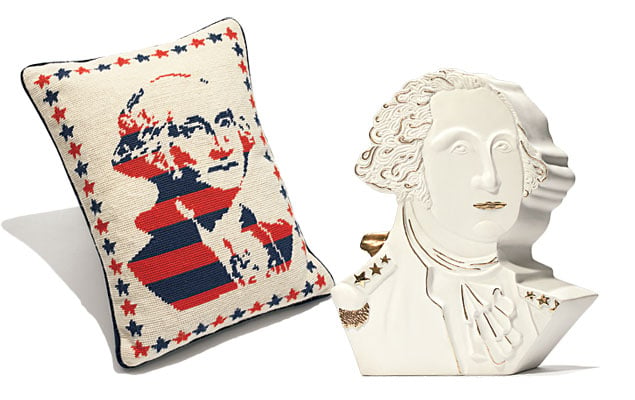 9. Jonathan Adler has a collection
of items celebrating his presidential idol. This George Washington
pillow is $145, the ceramic bust $595 at Adler's
Georgetown store (1267 Wisconsin Ave., NW; 202-965-1416).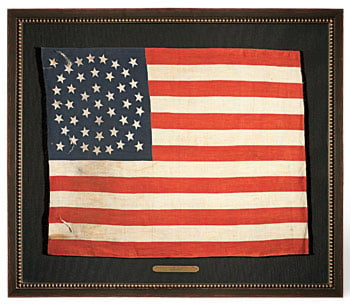 10. Sterling & Burke (2824
Pennsylvania Ave., NW; 202-333-2266) celebrates with antique framed parade
flags. At 24 by 30 inches, this rare 44-star medallion-style
flag from the late 19th century is $4,950.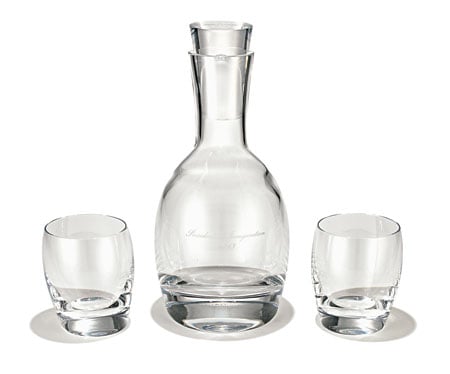 11. Another gift at the Ritz-Carlton Georgetown: Asprey's Nambé
Tilt engraved decanter set, valued at $200.
Photographs by Jeff Elkins.