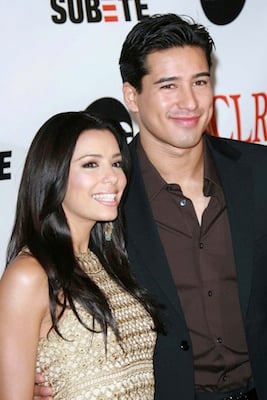 Never let it be said that the Kennedy Center doesn't respond to criticism. After an
extraordinary firestorm following the announcement of last year's Honors recipients,
during which chairman of the National Hispanic Foundation of the Arts
Felix Sanchez said he was sworn
at
by Kennedy Center president
Michael Kaiser, the institution announced today it'll host a star-studded inauguration event honoring
Latino culture January 20.
The evening, hosted by actress and Obama campaign bundler
Eva Longoria, will culminate in an event titled "In Performance at the Kennedy Center," featuring
George Lopez,
Chita Rivera,
Mario Lopez,
Robert Rodriguez,
Melanie Griffith,
Rita Moreno, and more, as well as Ballet Hispanico, the Pan American Symphony Orchestra, and
Coro de Niños de San Juan. The performance is part of a three-day symposium at the
Kennedy Center called "Latino Inaugural 2013."
The announcement of the event coincides with yesterday's news that the Kennedy Center
would review the selection process for its Honors ceremony, following criticism from
Sanchez and others that the event has only celebrated two Latino artists out of 180
in its 35-year existence. The review panel includes cellist
Yo-Yo Ma and actor Raúl Esparza.