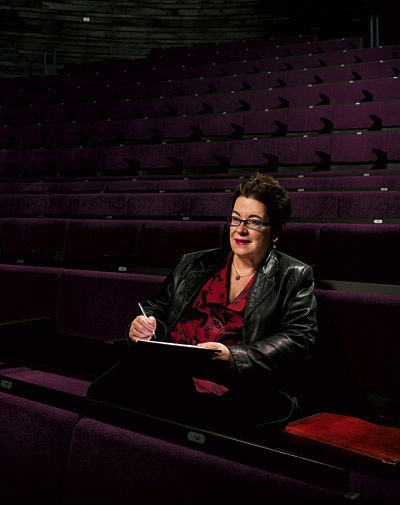 Arena Stage artistic director Molly Smith is taking on a new role: advocate for gun control.
Smith and her partner, Suzanne Blue Star Boy, are the organizers behind a planned January 26 March on Washington for gun control. In a video released to accompany the event, Smith describes the grief she felt on learning about the Sandy Hook shootings last month, and how her immediate reaction was that someone needed to do something to help prevent future attacks.
She posted on her Facebook wall about wanting someone to organize an
event, and was surprised by the responses agreeing with her. In the
video, she states, "About 12 hours later I said to Suzanne, 'We need to
do a march.'"
Smith and Boy are working with other local artists
and activists (including playwright and former Newseum managing editor
Peggy Engel and actor Paul Oakley Stovall) on the March on Washington
for Gun Control. According to the video, the march aims to campaign for
an assault weapon ban, a mandatory 28-day background check and waiting
period on all gun purchases, and a ban on high-capacity gun magazines.
"I'm from Alaska," says Smith. "Most of my friends are hunters. You
don't need something like this in everyday life."
The slogan for
the march is, "When we stand together, we stand a chance." Says Boy in
the video, "I'm glad we have the opportunity to do something."
For
more information about the January 26 March on Washington for Gun
Control, visit the event's Facebook
page or
website.
See the video below.