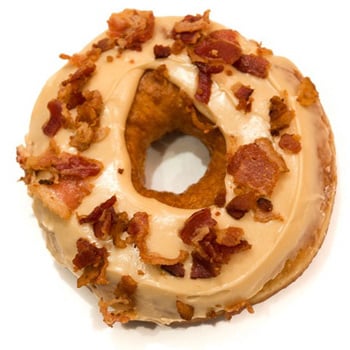 Locavore happy hour: Poste
launches a new happy hour this week that features locally driven drinks and eats.
You'll find brews from DC Brau and Port City, spirits such as Green Hat gin and Catoctin
Creek rye, Virginia bubbly, and nibbles that include Polyface Farms wings and fried
Rappahannock oysters. The specials last from 11 AM to 7 PM Monday to Friday, and 4
to 7 on Saturday and Sunday.
Beer tasting: ChurchKey showcases
British brewmaster JW Lees on Tuesday with a number of real ales and special-edition
brews available by the glass or four-ounce tasting pour. The lineup includes JW Lees
Moonraker cask beer, Harvest Ale drafts, and Lagavulin cask-aged drafts. Come during
regular business hours for the free-admission event.
New cookbook alert: Author Beth Kanter is at the
Sixth & I Historic Synagogue
on Tuesday at 7 to discuss
her new work:
Washington, DC Chef's Table. The cookbook features recipes from more than 50 of Washington's top toques and bartenders,
some of whom are present for the event. Tickets ($10 per person) are available online.
Do dumplings: Recently opened Russian spot
Mari Vanna
starts a new happy hour on Tuesday with plenty of
pelmeni—little dumplings stuffed with veal, potato, beef, pork, or a dessert version with
tart cherries. Diners can snack on a free
pelmen with their vodka during the happy hour from 4 to 6, or order a whole plate for $9.
Wine with Danny Glover: African Passion Wines, a South African brand making its US debut, hosts a fundraiser
at
Eatonville on Tuesday with special
guest movie star Danny Glover. You'll get to meet him and sample hors d'oeuvres and
wines starting at 6, with tickets ($125 per person), available online.
Proceeds from the event and wine sales go toward the TransAfrica Forum.
Free doughnuts (for life?): The first 200 customers at the newly opened
Zeke's DC Donutz
(formerly
Cool Disco Donuts) receive gratis pastries in flavors such as Mexican chocolate, peanut
butter-bacon, and vanilla crème brûlée on Thursday, starting at 11 AM. In addition
to the giveaway—limited to one per customer—five "golden tickets" will be bestowed
on lucky guests, who'll receive free doughnuts for life (with some restrictions, naturally).
Drink like Hemingway: Head to
Buffalo & Bergen
in Union Market on Thursday from 6:30 to 8 for an Ernest Hemingway-themed seminar
from Gina Chersevani and the Museum of the American Cocktail's Philip Greene. You'll
sample some of the famous author's favorite drinks while learning more about both
the man and the cocktails. Tickets ($35 per person) are available online,
with proceeds benefiting the museum.
Happy birthday, Sixth Engine: The Mount Vernon eatery
turns one on Thursday, and chef Paul Madrid celebrates with friends and neighbors
Danny Lee (Mandu) and Casey Patten (Taylor Gourmet).
Each are serving small bites inspired by the other's restaurants, like a Taylor-esque
"bulgoagie" sandwich from Lee and a Korean-style kimchee fried rice risotto ball by
Patten. Come thirsty, as you'll find Catoctin Creek and Three Stars Brewery specials
all night.
Fried-chicken-palooza: Birch & Barley
hosts a pop-up of the upcoming fried-chicken-and-doughnut joint GBD
(short for Golden, Brown Delicious) on Friday. Read all about it in our earlier post,
and get there at 11 AM for the first come, first served meal.
Winter wine week: Baltimore's
Wit & Wisdom
and
Pabu Izakaya are celebrating
Charm City's winter wine week with classes and specials starting this Saturday and
running through March 3. Head to the tavern on Saturday at 3 for a "wine 101" class
with sommeliers Julie and John ($29 per person), or opt for half-price bottles in
the dining room on Sunday. Over at Michael Mina's Japanese concept, you'll find sake
specials from sake sommelier Tiffany Soto (read about her in our beginner's sake guide)
as well as class next Saturday.
Barleywine fest: Mad Fox Brewing Company
celebrates its annual Barleywine Festival
on Saturday and Sunday. Check out the extensive list from the brewer's favorite barleywine
producers—priced per pour, admission is free—and consider taking them up on one of
the many suggested lodging options.
More cocktail classes: After a test run of Remastered Editions cocktail seminars,
Proof
bar manager Adam Bernbach is reviving the course
through March. Each Sunday from 6:30 to 10:30 you'll find Bernbach in the bar/lounge
area of the restaurant creating four different interpretations of classic drinks like
gin fizzes and margaritas. Up for reinvention this Sunday: the Scotch-based Rob Roy.
Drinks are $11 to $14, and the sessions are open to the public. Cheers!